Alsim announced the sale of an AL 250 to Istanbul Flight Academy, a flight school located in Istanbul, Turkey. The ATO is a Zero to ATPL training specialist.
The Alsim AL250 is a generic and compact simulator for single & multi engine piston (SEP/MEP reconfigurable) PPL, CPL & IR training. The device meets all current regulatory standards and responds to training requirements of smaller and mid-sized ATOs, flight schools, and universities. With more than 30 devices installed worldwide, the AL250 has a proven track record for cost-effectiveness and helps save numerous aircraft hours.
Firat Kose, CEO of Plus IFA talks about his choice: "I chose the AL250 simulator after a benchmark of the different products available on the market. I tested the simulator and was really impressed with the graphics and the real-life scenario options. The positive experience from my team with Alsim's simulators, as well as the trustworthy company's reputation in Europe and Far East markets definitely convinced me to go for it!"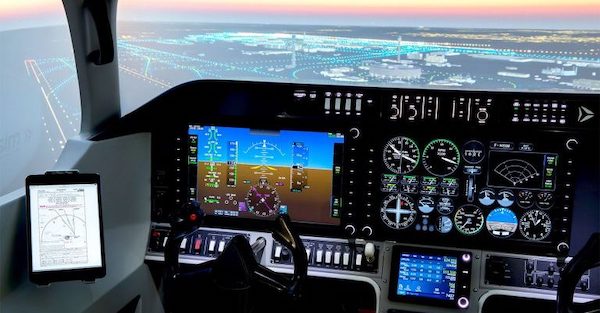 Plus Istanbul Flight Academy was founded in may 2018 and is located in Istanbul, Turkey. The school is approved by Directorate General of Civil Aviation, as well as Turkish Ministry of National Education. The academy offers PPL, IFR, ATPL among other training courses. The fleet consists of Cessna 172, Cirrus SR20, Diamond DA42 and DA40.
For more information about Plus Istanbul Flight Academy, please visit www.plusistanbul.com.tr