Alsim ALX simulator has been selected by Professional Aviation, an ATO located in Ozzano dell'Emilia, nearby Bologna, in Italy. The ALSIM ALX provides single engine piston, twin engine piston up and twin jets (generic B737/A320). The device is designed and approved for ATPL, CPL/MCC in compliance with all current regulatory standards. It has a proven track record for cost-effectiveness and helps save numerous aircraft hours.
Mr. Vito Preti , Director of Professional Aviation, explains why they decided to choose the ALX from ALSIM: "Having the flexibility of changing from different configurations and flight models from one simulator is an added value for our school. Looking into the options presented on the market, Alsim and particularly the ALX is evidently the most trusted, developed and reliable company and product available today".
"Professional Aviation is growing quickly on the flight training market and wants to propose high level of training not only with a modern fleet of brand new Cirrus and Tecnam Glass cockpit aircrafts but also with the well-known and recognized ALX which is the only FNPT II simulator certified in Italy with capacity to offer the whole ATPL course. We are happy to add them among our customers and hope this is just the beginning of our relationship" says Mr. Nicolas de Lassus, Alsim's Sales Account Manager.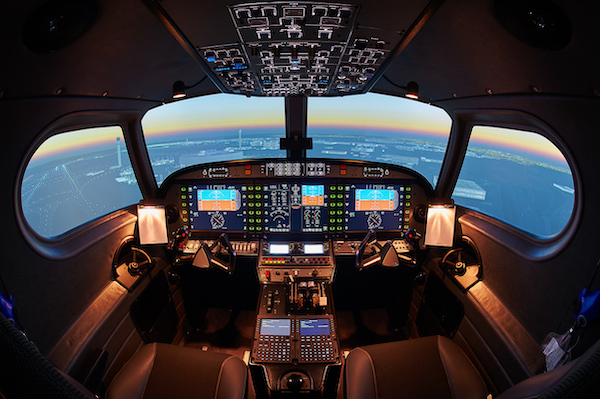 Professional Aviation is founded on the solid basis of a strong passion for flying and high-level of professionalism and training.
The Professional Aviation team is made up of pilots, instructors and highly qualified technicians who, by virtue of their specific competences, will guide the future pilots throughout the whole period of training, offering a unique preparation for the future airline captains.
The courses are structured according to the "scenario-based" method, which unlike the traditional method of "manoeuvre-based" training has been designed to enable novice pilots to learn the flying technique and how to handle all the external factors inevitably connected to flying. The final aim is thus to permit students to become truly autonomous and capable of safely dealing with all operational situations.

The training programs include a vast array of offerings that differ in form and content but are equally geared toward enabling students to become full-fledged pilots thoroughly acquainted with the aircraft used.For more information about Professional Aviation, please visit www.professionalaviation.it