In a sector, which is heavily impacted by the Covid-19 crisis, Sabena Technics site in Toulouse, specializing in aircraft painting, is encountering, like many, difficulties in recruiting with the traditional methods used until then. With the ambition of developing its workforce, Sabena Technics is recruiting 40 up-and-coming Aeronautical Painters for a dedicated event. Interest and motivation for this profession will be the main criteria for taking a one-year training course and becoming an Aeronautical Painter.
1 appointment = 1 contract - an unique approach in response to recruitment difficulties
Established in the Toulouse airport area since 2015, following the signing of a 15-year contract with Airbus, the Sabena Technics site is mainly devoted to painting activities for new aircraft from the entire Airbus range. To meet the needs of the builder to ramp up, the company organized on December 2, a day dedicated to the recruitment of its 40 future painters: "1 appointment = 1 CDI"! An event labeled Industry Week.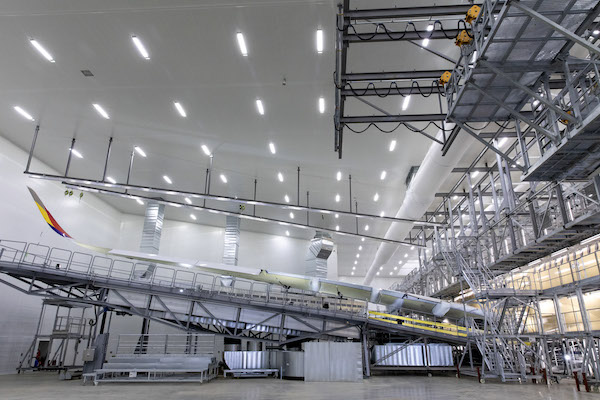 "1 appointment = 1 contract, this is the commitment made by Sabena Technics to its future employees. In other words, if professional painters are naturally welcome, those who are not but are motivated to become so, will join our teams immediately on permanent contracts. »Announces Philippe Rochet, President of the Sabena technics Group.
The company will take care of the training of future employees, whether they are experienced or not. A strategic decision aimed at training the painters of tomorrow, in a "tailor-made" fashion, in company methods. Also, the latter attaches particular importance to the sustainability and well-being of its employees in order to plan together for the long term.
"Faced with this challenge, we decided to change our habits and take action to promote our professions. We want to share our passion and our universe by welcoming our future employees in the field, at the heart of our activities "indicates Philippe Rochet. "We want to be part of a relationship of trust, by immediately engaging with people interested in this new professional adventure".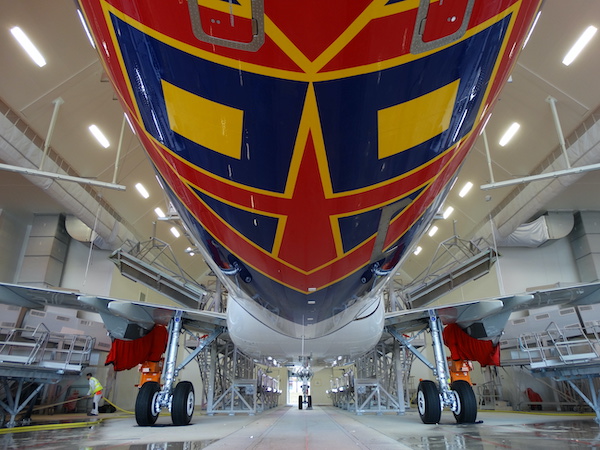 Sabena Technics - partner of the territories
Present in around ten municipalities in France, Sabena Technics covers five mainland regions: Ile-de-France, Brittany, New Aquitaine, Provence-Alpes-Côte-D'azur and Occitanie. The latter represents the first employment pool for the Group with nearly 1,000 employees spread over its sites in Nîmes, Toulouse and Perpignan.
A player committed to supporting and reviving the economy, Sabena Technics is constantly recruiting at all of its sites in France and relies on a dynamic learning policy.
"The employment and training of young people are strong commitments of our Group. In 2021, more than 120 apprentices were welcomed to our sites and we are targeting double for the next school year, i.e. 10% of our workforce in France! », Specifies Philippe Rochet.
Key figures of Sabena Technics
A leading French player in the civil and military aeronautical maintenance sector 3,000 employees in total, 80% of whom are in France
500 M € turnover, split equally between civil & military markets
Nearly 1,000 employees in Occitanie, the leading region in France in terms of employment
In Toulouse :
15-year contract with Airbus for the painting of long-haul aircraft +500 painted aircraft and 160 employees in 2020
18,700m2 of building and 50M € of total investments