The ATO Learn To Fly, based in Melbourne, Australia, renews its confidence in ALSIM in acquiring a second ALSIM AL42 flight simulator for their Diamond Airline Academy program. The AL42 is the exact replica of the Diamond DA42, built using genuine aircraft parts and equipped with the Garmin G1000 avionics suite.
"The quality and realism of the ALSIM AL42 simulator has allowed us to improve our training model, particularly for our IFR students. We'll soon be taking on cadet trainees for a major airline through our Diamond Airline Academy program, and adding a second AL42 will allow us to improve our training capabilities even further." according to Kai Li, Chief Executive Officer of Learn To Fly.
Nicolas Fabriès, ALSIM Sales Account Manager adds: "We thank Learn To Fly and Diamond Airline Academy for their confidence. We are very excited to continue this collaboration and we are looking forward to installing the simulator."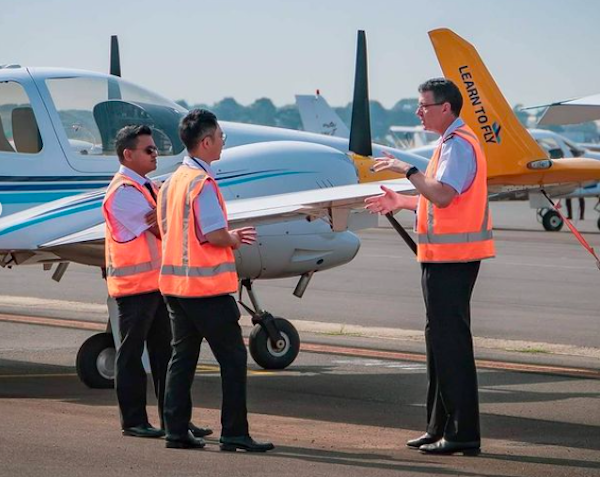 Learn To Fly is one of the largest flight schools in Melbourne, Australia. They offer flight training courses to local and international student pilots from beginner level all the way through to commercial pilots, advanced ratings and endorsements, and airline interview preparation. LTF has the largest fleet of Diamond DA40, Diamond DA42, and Sling 2 aircraft in the Australian state of Victoria.
At their home base in Moorabbin Airport, LTF has created a state-of-the-art training facility that allows them to integrate high quality practical training with realistic simulation training. They also have satellite offices in Hong Kong and Singapore. Learn To Fly incorporates face-to-face learning with a highly sophisticated online portal, that allows students to study theory, explore virtual cockpits, complete mock exams and track their training progress online.
For more information about Learn To Fly, please visit: www.learntofly.edu.au/.