Aviation has been one of the most affected industries by the pandemic but fortunately we are receiving signs everydat of a comeback as vaccionation spreads and people get back to "normal".
Analysts predict a complete recovery starting in 2022 as flights get back to pre-pandemic numbers as they predict a scarcity of professionals building from 2025 onwards.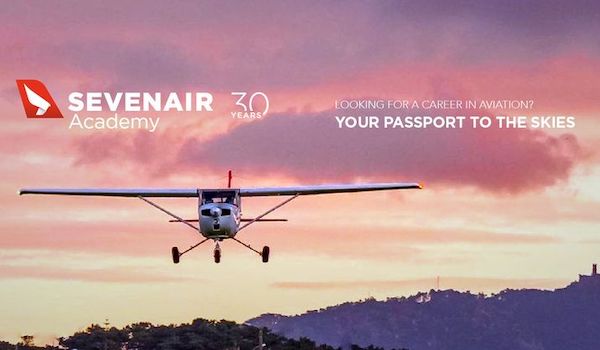 It's absolutely the best time to start training as a pilot as usually courses take 2 years and this will lead to graduating exacty when the industry is recovering.
Knowing that the pandemic affected everybody, Sevenair Acdemy decided to launch a campaign unprecedentes in Europe that will provide some support to those who still have the dream to become pilots.
For those who enroll on any of the 2021 ATPL courses (September, October and November) Sevenair Academy will guarantee that will keep the pilot's ratings valid until getting a job or for a maximum of 2 years after completing the course.
By taking this cost and responsability to it's own, Sevenair Academy removes some of the pressure pilot's face and allows them to be fully commited and rated to be hired by an airline. Any questions should be placed by email [email protected] or whatsapp 932 956 511