Just to remind - The transaction, valued at approximately US$69 million dollars, allowed an undisclosed customer to become the owner of five Bombardier Learjet 75 aircraft.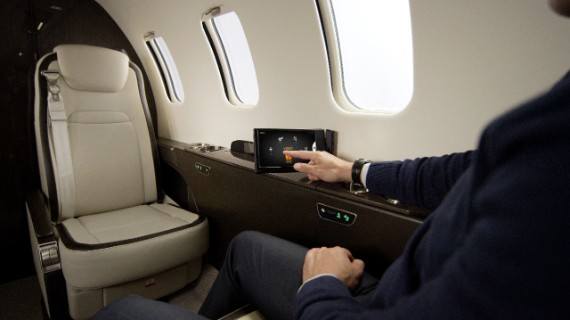 Just to remind - the first Learjet business aircraft entered service back in 1964, defining the industry of private flight. Since acquiring the Learjet Corporation in 1990, Bombardier has introduced an impressive eight new models, including the best-selling Learjet 75 aircraft, which entered service in 2013. Earlier in 2019 Learjet fleet urpassed the 25 million flight-hour mark!
"The ultimate business tools, Learjet 75 aircraft feature industry-leading performance and help drive direct bottom line results," Peter Likoray, Senior Vice President, Worldwide Sales and Marketing, Bombardier Business Aircraft. "Reliability and longevity are just two of the reasons customers among Fortune 500 companies continue to choose Learjet aircraft for productivity gains. With its bevy of recent enhancements, the Learjet 75 aircraft is a superior business jet offering in terms of size, performance and reliability, all at highly competitive operating cost."
Bombardier continues to invest in this industry-leading light business jet, with its recently-released comprehensive Garmin G5000 avionics upgrade, which will allow customers to optimize their routes and paves the way for future technological enhancements. The upgrade will be offered as forward and retrofit for in-service Learjet aircraft. Bombardier also recently announced that Learjet 75 aircraft operators now benefit from lengthened intervals between recurring major powerplant inspections, which have been extended from 3,000 to 3,500 engine hours.
Renowned worldwide for its sleek ramp appeal and favoured by pilots for its impressive handling characteristics and high-performance, the Learjet 75 is the only business jet in its class to feature an eight-seat double-club configuration, a flat floor throughout the cabin and a pocket door for reduced noise levels.