Air Corsica, Corsica, has received the first of its two Airbus A320neo under a leasing contract signed with ICBC Leasing. This delivery allows the company to become the first French operator of the A320neo. This fuel efficient single aisle will help reduce Air Corsica's operating costs. The company's A320neo, equipped with a LEAP-1A engine from CFM International, is equipped with a single-class cabin configuration that seats 186 passengers.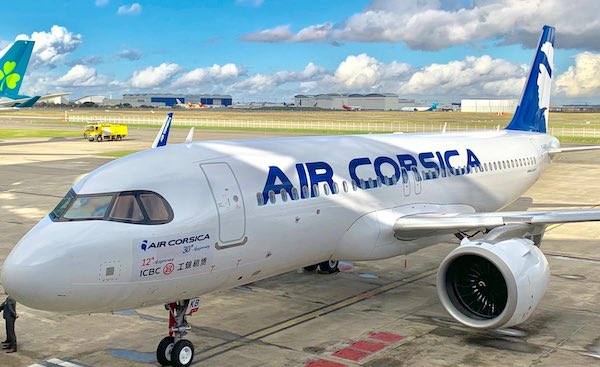 Each passenger will benefit from a modern cabin equipped with USB ports to charge electronic devices during the flight. In addition, the toilets of this unit are designed to facilitate access for passengers with reduced mobility.
The two Air Corsica A320neo aircraft will replace aging aircraft in its fleet and serve the airline's main domestic and European lines. Air Corsica currently operates a fleet of six A320s.
Featuring the largest single-aisle cabin in its class, the A320neo family benefits from the latest technology, including new-generation engines and "Sharklets" (wing-end devices), which together achieve fuel economy. by 20 percent and show a 50 percent reduction in noise emissions compared to previous-generation devices.
At the end of October 2019, the A320neo family had more than 7,000 firm orders from more than 110 customers worldwide.