The first of two new Tecnam P2012 SMP aircraft for Apex Flight Academy arrived at Taoyuan International Airport on November 16 afternoon, a milestone in the company's quest to expand its horizons. The 9 seater aircraft took off in Capua Italy and arrived in Taipei after 6600 NM, with 10 fuel stops via Russia, Siberia and South Korea, facing icing temperatures as low as -24 degrees Celsius.
Apex, the only professional flight training organization in Taiwan, will expand its operations with the multi-mission capabilities of the P2012 Sentinel SMP performing: passenger transportation, air ambulance missions, sightseeing tours, parachute jumping, aerial photography and more.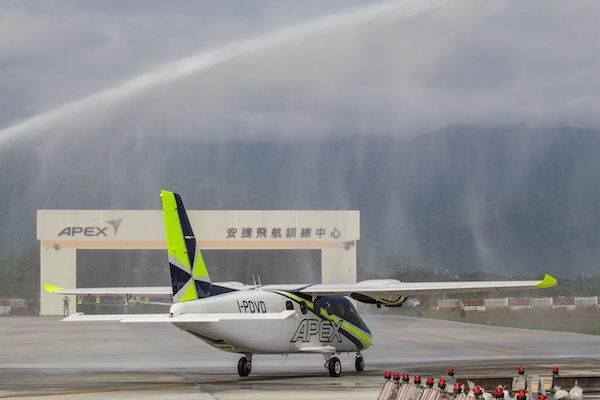 The Italian-made P2012 aircraft is capable of carrying nine passengers and two pilots. Apex pilots and technicians completed their flight and maintenance training in a dedicated program held in Italy earlier this year. The second aircraft is scheduled to join the fleet in 2022, with six additional options.
The introduction of the aircraft into the Apex fleet provides their customers with cost-effective and various configuration options, while always offering experiences that exceed passenger's expectation, such as air-conditioning, in-seat power, widest leg-room in its class and under-seat storage space.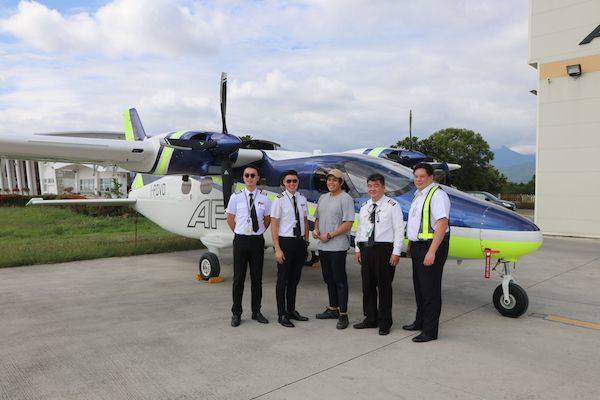 Cutting-edge avionics by Garmin offers pilots all the information they require for day, night, IFR and PBN operations, making operations to any airfield another key factor in the choice of aircraft.
Apex Chairman Wilson Kao (高健祐) announced that Apex will be introducing sightseeing air tours and aerial photography services alongside its training academy initially. According to the chairman, the company is working with travel agencies to introduce the very first aerial tours in Taiwan that take passengers to see the picturesque mountains canyon and coast of Eastern Taiwan that has never been explored aerially in the past.
"We are very delighted to have this wonderful Italian aircraft in Taiwan. It offer the full versatility we need to operate different mission and expand our business plan, and offering best in class service to our customers" said Apex Chairman Wilson Kao (高健祐)
Tecnam's Managing Director, Giovanni Pascale says: "It is an honour to have another P2012 in Asia. We consider that market strategic and we are sure that the P2012, with its undoubtable features and benefits will be revitalizing the aviation in that area."