Liebherr-Aerospace will contribute to the next-generation business jet engine Rolls-Royce Pearl 700!
The comany has been selected to supply the pneumatic component package the Pearl 700: Both the pneumatic valves and the actuation devices that control pneumatic power around the engine have been designed, are manufactured and serviced by Liebherr-Aerospace Toulouse SAS, Toulouse (France).
Liebherr-Aerospace Toulouse SAS provides Rolls-Royce with lightweight, high-reliability valves and actuation devices that match the requirements of the Pearl 700 engine program, the most powerful in the Rolls-Royce business jet propulsion portfolio. The Pearl 700 is the latest member of Rolls-Royce's Pearl® engine family and the exclusive power plant for the new Gulfstream G700.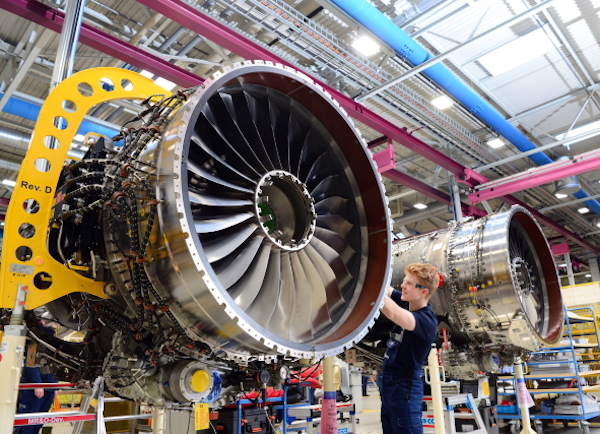 The new contract is another important step in the relationship between Rolls-Royce and Liebherr-Aerospace: In 2015, both companies established a 50:50 joint venture called Aerospace Transmission Technologies GmbH. It is based in Friedrichshafen (Germany) and develops manufacturing capability and capacity for the power gearbox for Rolls-Royce's new UltraFan™ engine.
In addition, the engine manufacturer has selected Liebherr-Aerospace to supply a pneumatic valve for the Trent 7000 engine.
Liebherr's worldwide center of excellence for air management systems in Toulouse can rely on extensive experience in the development, manufacture, integration and service of engine bleed-air valves and nacelle pneumatic valves.