Plane & Pilot argued the 2020 Plane of the Year Award to Pipistrel with the achievements of development, certification and production of Velis Electro, the world's first certificated electric airplane.
Editor in Chief Isabel Goyer said: "Over the years Pipistrel has demonstrated the ability to produce high-quality, highly efficient light aircraft that push the state of the art in terms of low-noise, lower emissions and better fuel efficiency, all of which our industry will need to embrace for a cleaner, quieter aviation world. With EASA approval of the Velis Electro, Pipistrel has once again demonstrated its ability to put its forward vision into aircraft that customers can buy today. Congratulations to all on the Pipistrel team for its remarkable achievement in the creation of the Velis Electro."


Velis Electro is world's first electric powered airplane to receive a Type Certificate. The two-seater, intended primarily for pilot training, is a game-changing aircraft in terms of technological innovations and cost-efficiency. Velis Electro can be operated commercially and is fully approved for pilot training as well as other operations. With its quietness, Velis Electro can bring flight training much closer to urban areas without adversely affecting communities' quality of life. With its Type-certified engine and its fault-tolerant crashworthy battery system, the Velis Electro demonstrated levels of safety equivalent or higher than conventionally-powered airplanes.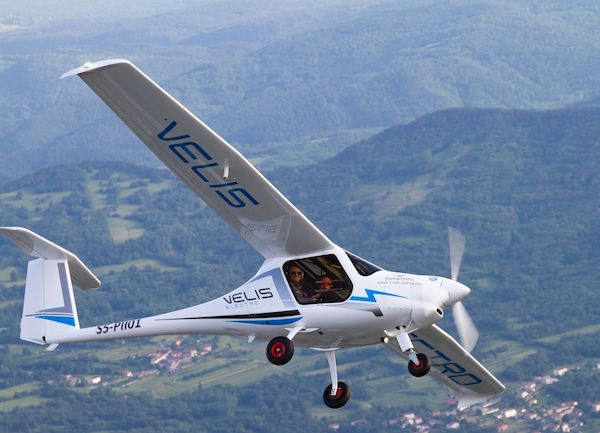 Ivo Boscarol, the General Manager of the Pipistrel group, said: "I am thrilled that one of the most reputable aviation media, the Plane&Pilot Magazine, recognized the milestone in aviation which Pipistrel achieved with our Velis Electro, and decorated it with the "Plane of the year 2020" award.
The first aircraft with a piston engine was type-certified in 1927. The first aircraft with a jet engine was type-certified in 1953… and after that, until 2020 when the first aircraft was type-certified with an electric engine, there were no major milestones in aviation propulsion.
I am overjoyed that media understand the significance of this event. This award not just gives a great international recognition to Pipistrel, but also enhances the credibility of Plane&Pilot – because it was the fist magazine to recognize this achievement, and with the highest award, no less!"