Mitsubishi Aircraft hopes to advance the start of flight testing of the first MRJ90 in the U.S. from the fourth quarter of this year to some time in the summer, raising the possibility that it could gain certification as much as two months earlier than the official time frame of mid-2018. Speaking with AIN on Tuesday at the Regional Airline Association convention in Charlotte, North Carolina, Mitsubishi Aircraft head of strategic marketing Hideyuki Kamiya reported that following 22 flights of MRJ FTA1 in Japan, results have proved encouraging enough to consider ferrying the airplane to the U.S. well ahead of schedule.
Mitsubishi has expressed eagerness to start flying out of Moses Lake, Washington, as soon as possible, largely due to the flight frequency the area's favorable flying conditions and lack of scheduled service will allow. In Japan, the airplane could fly at most twice a day, explained Kamiya, because of the congested skies and often inclement weather the testing team regularly encounters. Other testing sites in the U.S. include Gunnison-Crested Butte Regional Airport in Colorado for high-altitude takeoff and landing trials, Roswell International Air Center in New Mexico for special runway testing and McKinley Climatic Laboratory in Florida for extreme environment testing.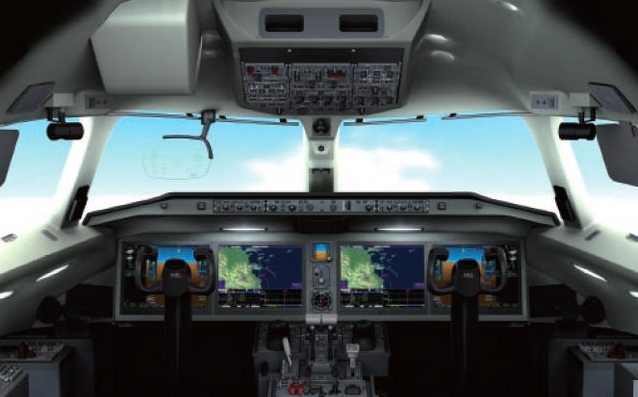 Meanwhile, schedules call for first flight of the second MRJ flight-test vehicle this month. As with FTA1, that airplane will perform function and performance tests. So far FTA1 has flown as high as 36,000 feet and a top speed of 250 knots. Flight-test milestones included trailing cone evaluation during the sixth flight, RATdeployment during the 12th mission, emergency descent on the 13th, engine and APU restart on the 14th, emergency landing gear extension on the 18th and the first stall test during the 19th flight.
All told, Mitsubishi plans to ferry four of the five flight test articles to the U.S., while the fifth—painted in the livery of launch customer ANA—performs autopilot testing in Japan. Plans call for FTA 3, now undergoing ground testing of control surfaces, to perform flight characteristics and avionics testing. Mitsubishi recently installed both Pratt & Whitney PW1200G engines on FTA 4, scheduled to perform interior, noise and anti-icing trials.