Singapore Airshow 2022 week was quite rich on new partnerships for Eve UAM, as well as the geography of coverage.
In partnership with Skyports, Eve UAM will support the development of a new Concept of Operations for Advanced Air Mobility, including Urban Air Mobility, for the Japan Civil Aviation Bureau. The initiative aims to provide a shared vision of airspace design, operation, infrastructure, and other benefits to enable AAM operation in Japan.
The collaboration involves partners including Kanematsu Corporation, the major Japanese trading company with businesses in the aerospace industry, and Japan Airlines, the main Japanese passenger airline for domestic and international air transportation.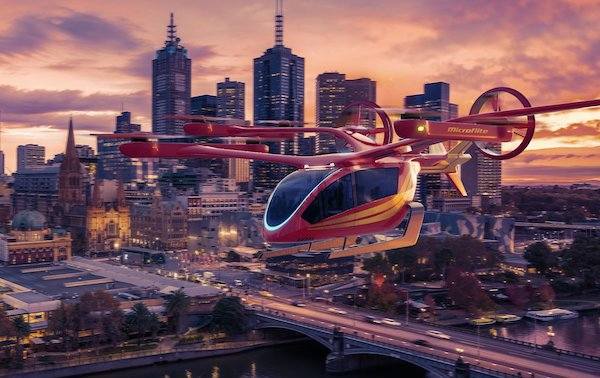 Microflite, second new partner, announced an order of up to 40 low-noise zero-emission eVTOLs to support the commencement of new electric UAM operations in Australia in 2026. Microflite and Eve plan to begin their partnership using helicopters as a proof of concept to validate parameters that will apply to future eVTOL operations. This partnership also aims to develop new services and procedures that will create a safe and scalable operating environment for eVTOL operations together with communities and other industry stakeholders.
And finaly, a partnership between Eve and HeliSpirit. The collaboration contemplates an order of up to 50 electric vertical take-off and landing aircraft with flights commencing from 2026 by Aviair or HeliSpirit. Aviair and HeliSpirit are multi-award winning operators that serve some of Western Australia's most iconic tourist attractions in the Kimberley, South-West, and Greater Perth regions. The new partnership will add eVTOLs to the company's existing fleet of over 50 rotary and fixed-wing aircraft and introduce Eve's zero-emission aircraft into service in these locations.
Eve has been dedicated to safely enabling and scaling the AAM ecosystem globally. Its holistic portfolio of solutions, including an eVTOL, a comprehensive global services and support network, and a unique air traffic management solution, makes Eve a trusted and experienced partner in preparing Japan for the future of AAM.