Piper Aircraft, Inc. announced it has been awarded approval from the European Aviation Safety Agency (EASA), for the Piper M500, clearing the way for the innovative aircraft to enter into service on the European register.
"EASA certification is an important milestone allowing us to kick off a major sales campaign to bring the M500 to the European market," said Simon Caldecott, President and CEO of Piper Aircraft. "This is the third international certification for the M500 including Brazil, Canada, and Japan, and is significant because there is a growing demand for an aircraft that offers the advanced safety features and the best value proposition of any aircraft in its class. Its reliable Pratt & Whitney PT6A-42A engine, unpaved field approval, and added safety of the enhanced autopilot flight control system, make the M500 well-suited for European topography and the market's requirements."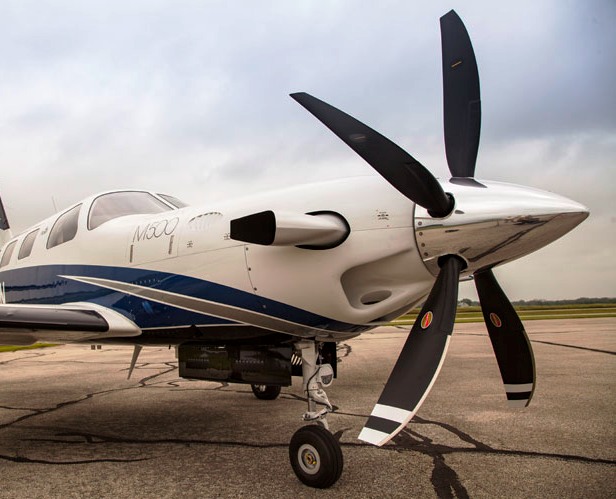 The five-place M500 features the latest advances in Garmin G1000 technology, with industry leading safety features unique to this class of aircraft. Electronic Stability Protection, Underspeed Protection, Coupled Go-Round, Synthetic Vision Technology, and Automatic Level Mode are also featured for consumers seeking the safest aircraft possible, without sacrificing speed and power. GFC 700 remains standard, as well.
Other major improvements for the M500 include the Aspen EFD-1000 standby instrument, electroluminescent placards in the cockpit, GTX 33 Extended Squitter Transponder, a centrally located single audio panel, dual USB charging ports, and an optional GTS 825 Traffic Advisory System, which coupled with the GTX 33ES gives the aircraft ADS-B In and Out functionality.
About Piper M500
The Piper M500 features the latest in Garmin G1000 avionics, enhanced safety features, and a number of other significant product improvements. The six-place M500 is powered by a Pratt & Whitney PT6A-42A 500shp engine, sports a 260 KTAS / 482 km/h max cruise speed and has a range of 1,000 nm / 1,852 km. Equipped with an improved Garmin G1000 avionics suite featuring the most advanced safety features available in any single engine turboprop aircraft, the 2016 M500 is listed at a competitive price of $1.99 million.
About Piper M-Class Aircraft
M-Class aircraft offer Piper performance and safety built upon a proven airframe that has been an industry standard for years. Four refined derivatives comprise the full line: the recently certified M600, the M500, the M350 and the Matrix. Each product fits its own niche and price point, and each aircraft provides the opportunity for a seamless step-up to the next level. Created to maximize the business and the private travel experience, the M-Class line balances performance, efficiency and simplicity.