Flycom Technologies took delivery of a DA42 MPP GeoStar Special Mission Aircraft. On June 24th, 2020 Diamond' Special Mission Division handed over the aircraft to Flycom and successfully completed the FAT at Diamond's HQ in Wiener Neustadt. The aircraft is configured to carry various Riegl LIDAR sensors as well as Medium Format Camera payloads, all mounted in the dedicated Nose Pod using the German IGI Flight Management System.
This delivery brings one more turnkey solution into the European market to be operated by a highly professional end-user. The entire design, integration, and most important, the certification of the aircraft's modifications, required to install the mission equipment, was conducted by Diamond's Special Mission Aircraft Division and final assembly production team.
Flycom is offering a wide range of airborne remote sensing services from typical wide-area mapping to very specific infrastructure corridor inspections. The newly added DA42 will allow for longer and faster missions with possible combinations of ortho, oblique and/or LiDAR data acquisitions in a typical two-man crew pilot-operator configuration using latest equipment.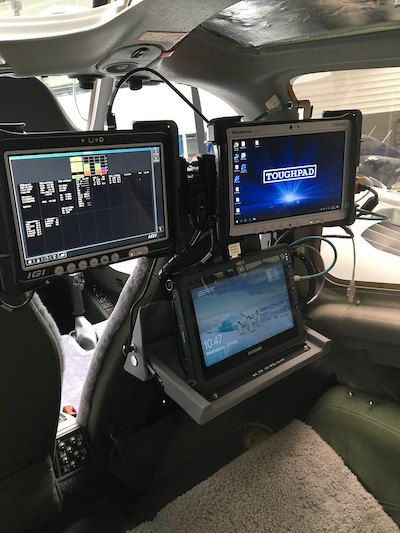 Head of Remote sensing operations, Vid Jakopin, commented, "We were searching for an optimal solution to enable us the flexibility of deploying different sensors as part of our data acquisition operations but at the same time ensuring maximum mission efficiency. We found that Diamond's DA42 GeoStar will more than satisfy our needs and will be a great addition to our existing operational capabilities in offering the best possible results for our clients in the remote sensing industry."
Sales Manager Mario Spiegel commented, "We are excited to see another DA42 MPP taking off from Wiener Neustadt, heading to a new member of the Diamond Aircraft Family. I am fully convinced that this aircraft will boost the capabilities of Flycom to a whole new level. They have been providing great services with their existing fleet of turboprop aircraft and helicopters, but now with the DA42 GeoStar they are able to conduct their missions at a fraction of the cost."