Tecnam announced a new model for the US market that confirm the relentless innovation attitude of the Italian company. The iconic Tecnam P92 Echo, after 29 years and many different versions, the P92 is now offered with a carbon fibre fuselage, coupling retro style and modern technology. With over 70 years of aircraft design, Tecnam wants to celebrate the aircraft that re-launched our passion for flying. The P92 was designed in 1992, when the Tecnam's founding brothers, were thinking about ending aircraft manufacturing. The push of Paolo Pascale, Giovanni's son, convinced to the brothers to present the original 2 place high wing P92. After 29 years and many different versions, the P92 Mark II arrives as the modern culmination of Tecnam knowhow and expertise in aircraft manufacturing, coupling retro style and modern aircraft innovation.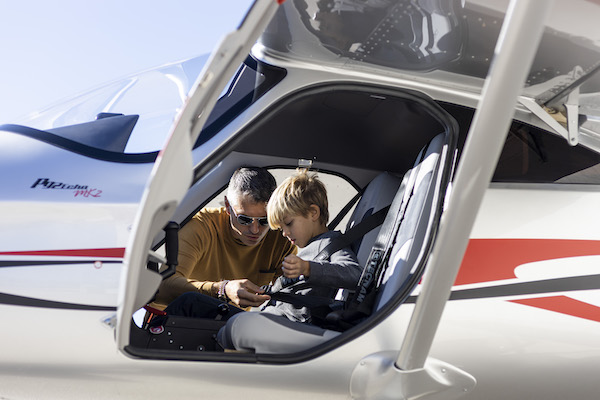 The P92 Echo Mark II combines our wide carbon fuselage design and proven and forgiving and light alloy construction now offers flying characteristic's often found in much larger platforms. This model retains the simple, and forgiving easy to fly characteristics, coupled with extremely short field performance while offering a higher useful load. In addition, the P92 Echo Mark II features a refined engine cowl and sleek window design incorporated into our distinctive Italian style.
Up front we offer the pilot the latest in glass avionics featuring the Garmin G3X Touchscreen Flight Deck as Standard Equipment.
The P92Echo Mark II is powered by either 100HP Rotax 912 ULS 2 engine or the Rotax 912 is.
The announcement was made at a crowded Press Conference at Oshkosh Press Center by David Copeland, Director of Sales for Tecnam US who added: "Nothing that I have flown over my 31 years within the industry compares to Tecnam's innovative approach to safety, quality and flight. Proven design – smooth and solid flying qualities paired with nearly 30 years of the P92 platform performance now paired with the latest Italian engineering style."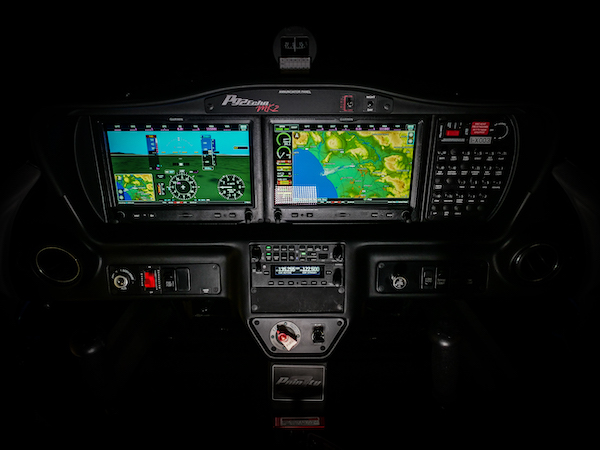 Giovanni Pascale Tecnam Managing Director: "We are so excited to present this new P92 in US. It is our iconic trademark and we cannot discontinue it, but instead use this as an example to show the continuous drive for innovation at Tecnam."