The 10th anniversary of the first Cessna Citation CJ4 business jet delivery which took place on April 20, 2010. Regarded for its incredible versatility and reliability, the Citation CJ4 is valued by customers around the world for a wide range of missions including, air ambulance, maritime patrol, search and rescue and aerial survey.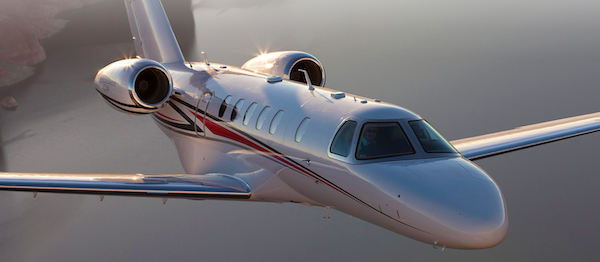 "With more than 320 CJ4s in service today, this network of operators is a part of the largest owner-operated light jet community in the world," said Rob Scholl, senior vice president, Sales. "Many of our Citation owners are using their aircraft in times of need, from providing hurricane relief to delivering urgent medical supplies, and we are proud to be standing by and ready to support them as they achieve these critical missions."
Entering service in 2010, the CJ4 is the largest of the Cessna light jet family of aircraft. The single-pilot jet continues to stand out due to its combination of high performance, low operating costs and class-leading cabin amenities delivering productivity and value to customers.
Leading the light jet segment
Cessna Citations continue to lead this segment, with over 5,000 light jets delivered throughout the world, offering customers the broadest range of products on the market. From the popular entry level Cessna Citation M2, to the upgraded efficiency and comfort of the CJ3+ and the leading CJ4, Textron Aviation's Citation family of light business jets has evolved to offer a range of capabilities, systems and options unmatched in its class.