February 7, 2022 was the 116th anniversary of birthday of Oleg Antonov, a great aircraft designer, talented scientist, founder of ANTONOV COMPANY.
His life was devoted to aviation. He designed 22 types of airplanes and 52 types of gliders, including the legendary AN-2, AN-22 and AN-124, made a great contribution into development of dozens of other aircraft, founded original designing school of transport, regional passenger airplanes and special purpose aircraft, formed a team of skilled specialists, established a company named after him.
On April 17, 1999, the portrait of Oleg Antonov was included in the Honorary Gallery of the International Hall of Fame of the Aerospace Museum in San Diego, USA (Hall of Fame, San Diego Air & Space Museum - SDASM).
Oleg Antonov is a descendant of an old family in which all men were somehow connected with technology. Great-grandfather worked as a manager at a metallurgical plant, grandfather was a bridge engineer, father, following the example of the head of the family, also became a builder and was well known in his circles as a talented engineer. In addition to work, he was fond of sports: fencing, horseback riding and mountaineering. Oleg's mother was a kind and affectionate woman and supported her husband in everything. It was in such a family that the future aircraft designer was born in 1906.
An active teenager created his own club - the "Aviation Lovers Club", and a little later he began to publish a magazine with the same name, which was published in one copy. It is not difficult to guess that Oleg himself did all the work to create the magazine. In it one could find photos of different aircraft, drawings, stories about flights, poems. The only copy was popular: it was passed from hand to hand and read to holes.
When the school closed, Antonov had nowhere to study: there were not enough years to enter a more serious institution. Then he began to secretly go to high school classes with his sister, hiding in the back rows. Everyone got used to the smart boy, and after graduation he was given a certificate of education.
At the club, he and his friends began to design their own glider. The Society of Friends of the Air Fleet found out about this and invited them under their roof. So the guys got materials, their own premises and the opportunity to make the first product: the OKA-1 Golub glider. It is considered the first brainchild of Antonov.
In 1924, the glider took part in a meeting of glider pilots in the Crimea. It was very responsible, and when the "Dove" did not pass the test, it was very difficult for everyone to endure it. However, the technical commission noted the unique design of the airframe, and this helped not to abandon the dream.
In 1925, Antonov entered the Leningrad Polytechnic Institute, where he showed unprecedented activity in all areas of student life. Friends did not understand how he managed to do everything.
In 1933, Oleg Konstantinovich was appointed designer at the Moscow Glider Plant. His task was to establish mass production of aircraft. By that time, the young specialist had already created several of his glider models, and he had something to present to the most stringent commission. At this plant, he began working simultaneously with the famous designer Sergei Korolev.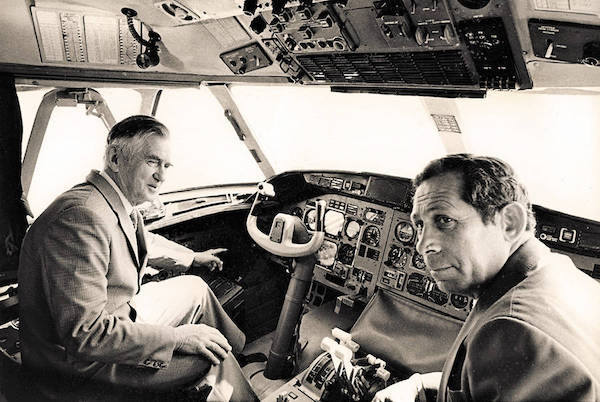 Serious work began, and Antonov showed great results: the plant produced two thousand gliders per year, which was previously unthinkable. And this is at the minimum cost of cars, which was also important.
So it was until 1936, and then the plant was closed, and the talented designer was left out of work. In 1938, he went to work at the Design Bureau to the designer Yakovlev, who put in a good word for his comrade. Here, Oleg Konstantinovich switched from gliders to airplanes, which he had long dreamed of.
All the designers were registered, all "under the hood", and it is surprising how Antonov was not repressed then: he was quite harsh in expressions. However, in 1940 he was assigned to an aviation factory in Leningrad, and in 1941 he was transferred to Kaunas, in Lithuania. Soon the war began, and the Antonov family went to evacuation, first to Moscow and then to Tyumen.
Each time I had to start all over again: reconstruct factories, recruit workers, change aircraft designs. Then they began to create a glider for the transport of goods and passengers. Their purpose was to deliver cargo to the most inaccessible places, so the A-7 could land and take off on the field, on ice and even in large clearings in the forest. For this model, Antonov received the Medal "Partisan of the Great Patriotic War."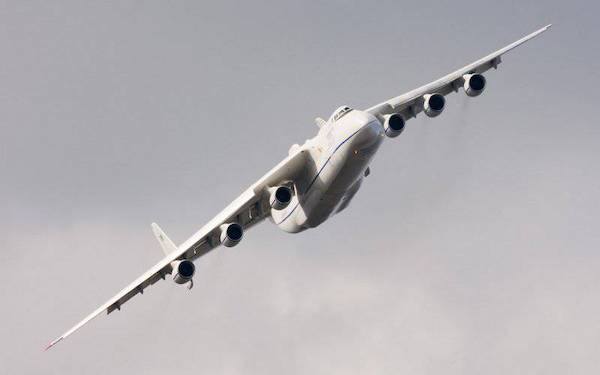 In 1943, Oleg Konstantinovich moved to the Yakovlev Design Bureau, and was engaged in the modernization and "finishing" of machines from Yak-3 to Yak-9.
Antonov created his famous AN-2 already in Novosibirsk. It cost him a lot of energy, but in 1947 the plane left the assembly shop. It was decided to transfer the mass production of this model to Kiev, which Antonov was very happy about. He was tired of wandering around the country, and he decided to settle in Kiev completely.
In 1949, the first An-2 was released. Then the designer realized that this was his greatest success. Aircraft of the "AN" series began their life.
In 1981, his last aircraft, Ruslan, was born, in the same year he was elected an academician of the USSR Academy of Sciences.
Oleg Antonov's life is a source of enthusiastic memories, inspiration and constant motion ahead, a worthy example for youth and future generations!