Each EBACE is a perfect opportunity to discuss with industry professionals, but sometimes due to over busy agenda best conversations are happening afterwards.
This is exactly the case with this interview with Charlotte Pedersen, CEO of Luxaviation Helicopters.
Q. Your way in aviation - was it a dream since you were a little girl, was it a coincidence?
A. I ended up in aviation by pure chance... my dream was to become a veterinarian but during my last year in secondary school, (30 years ago) I saw an article which explained that now the military had opened the doors for female pilot applicants- so I applied. I passed all tests and was accepted into the military pilot program as the first female applicant.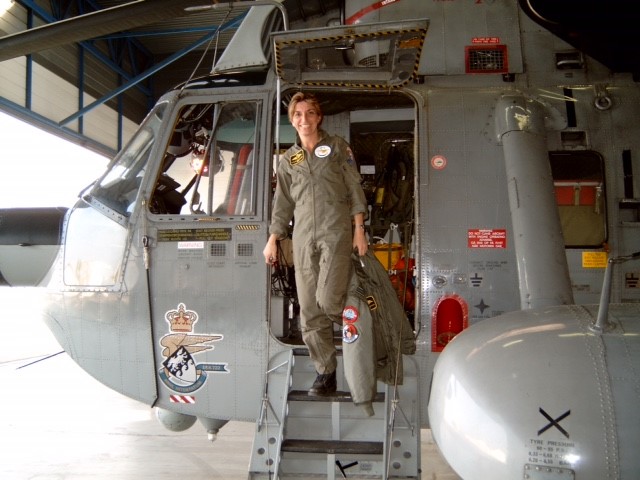 This created of course a lot of interest from the press and media which afterwards made it impossible for me to withdraw :-) -so luckily, I stayed, and this is the best choice I have ever made!
Q. Do you agree that woman in aviation a part flight attendant is still a rare case?
A. Yes and no- it depends which areas you compare. For the pilots and engineers, this is unfortunately still the case. Women take up less than 10% of the position here, depending on which country you look at. However, in other areas in aviation, there are many women; finance, sales, marketing, legal and insurance- these areas are doing better. I read recently an article about women and aviation which explained that India is the country with the highest percentage of female pilots- which is great news! But other facts are less positive- there is still a high gender gap on the salary side- even on some of the state-owned carriers.
Q. Your opinion on industry changes last 3 years:
A. profiles of clients,
Here we are starting to see a change in profiles- where the traditional business jet/helicopter clients were well-known long time established companies or families- today we see that the new HNWI are self-made and with this profile comes also a desire to for a more luxury lifestyle with special experiences, extraordinary nature adventures and a healthy lifestyle. All this is good for the VVIP helicopter business because having your own helicopter means freedom to go where ever you wish, whenever you want.
professionals - do they need to work more or different in order to find clients,
As professionals today, we need of course to be 200% technical experts and be able to deliver top operational quality all the time- but we need also to be out-of-the-box thinking and creative plus extremely service minded. And the last part is the fun part- to think ahead and understand your clients so well, that you know what they need before they know it themselves. And then of course we need to show empathy, compassion and upright interest for our job and the wellbeing of our clients.
perception of people - is it still taken as a luxury or more like time saving
It depends where you go in the world. In some parts, example Sao Paolo, helicopter transport is time saving. This is also the case in other busy locations, like Nice- Monaco or Hong Kong- Macau. But most places, the perception is still that taking a helicopter from A to B is a luxury step. And because of this, we provide our helicopter clients with a luxury service as well.
Q. Your wish, your goal for the company for the next year to come.
A. I wish to see our company grow globally and to be known as the most professional and service-minded VVIP helicopter company in the world. And further to this, I wish to expand the business, so we can create more work places for all the top professional people in the helicopter world. I also want to work towards getting more young people attracted to the aviation world and help motivating them towards a career in this sector. We are many professionals with a lot of experience, who will retire within the next 10-20 years, so we need to start giving our knowledge on to the next generation.