The European Business Aviation Association (EBAA) has created two new senior positions to help it expand horizons for business aviation in Europe. Robert Baltus has been appointed to the post of Chief Operations Officer (COO) and Eric Drosin has been named Communications Director, effective September 4.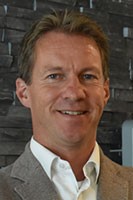 Robert Baltus' aviation experience spans nearly 20 years advising and supporting senior management and executive Boards of a variety of aviation related companies. He has worked for aircraft management, fractional and charter operators and has built strong relationships with the leading business aviation companies in the industry. A business aviation specialist, Baltus is experienced in start-ups, fleet selection, training and strategic change management. He has a business management degree from HES Amsterdam and an MSc in Air Transport Management from Cranfield University.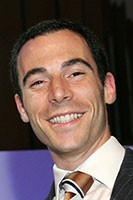 Eric Drosin, a Brussels native, has over two decades of experience in communications, public affairs and advocacy across the transport, energy, sustainability, apparel and luxury goods sectors. He has worked as a journalist for major global news organisations and has led communications and advocacy efforts to promote automotive hybrid technology, combat climate change through low-carbon technologies, increase access to nutrition and fight the devastating effects of diabetes.