During an unique event "Faces of Business Aviation", organized by European Business Aviation Association and hosted by Marian-Jean Marinescu, we had an opportunity to assist at some discoveries made by members of European Parliament. It is more than important to explain, what business aviation brings to each country economy, how many jobs, what variety of careers, connections to remote places and so much more.
One of important roles or faces of business aviation is medical evacuation. We try to tell more about it at every ocassion. Luckely we met Doug Stevens, Medical Director of FAI Air Ambulance. Let us share with you some essential points of our discussion​: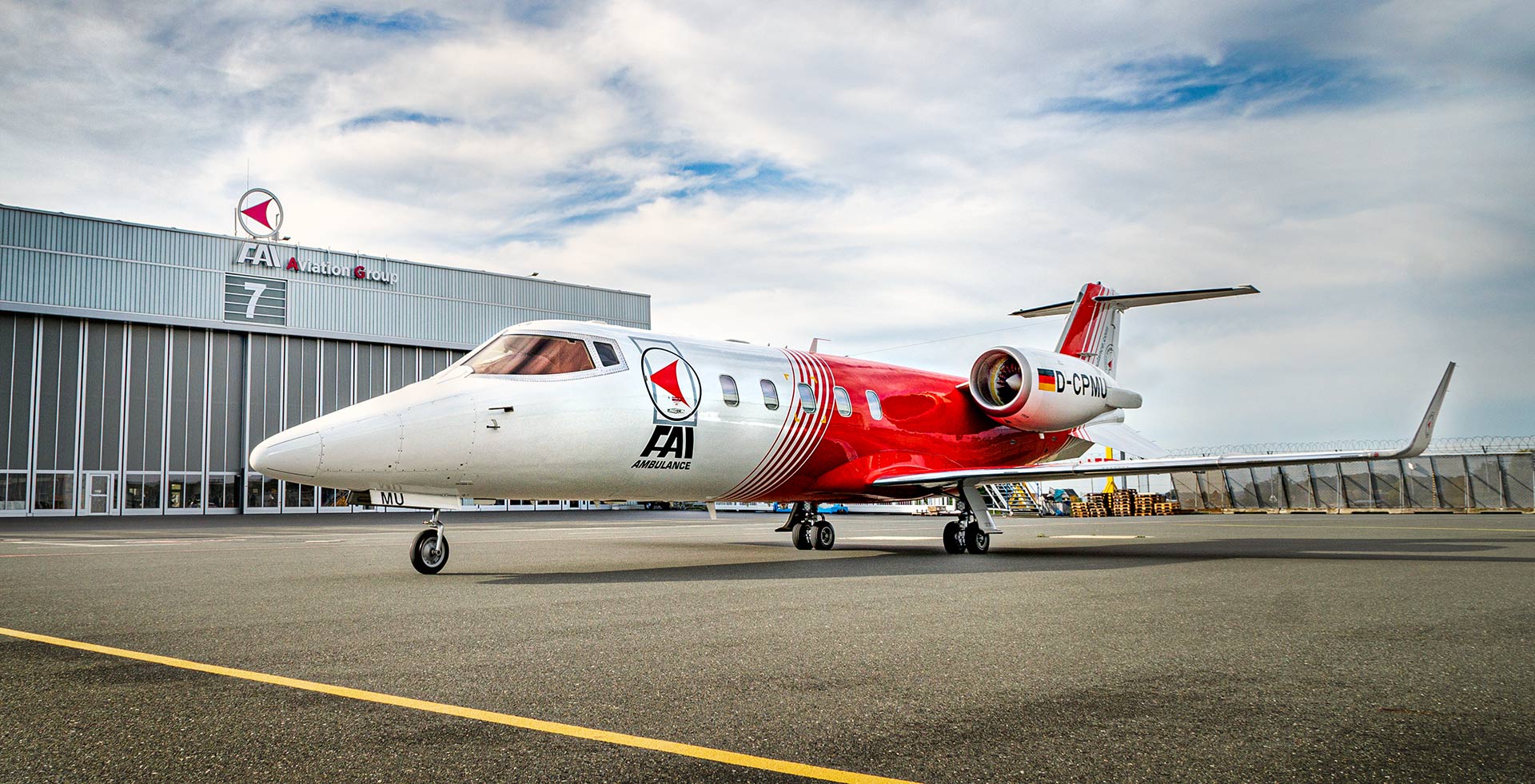 Q. An obvious question Doug – how you came to medevac?
A. I trained as an emergency physician and worked in Canada and Ireland for many years. During the Canadian period, I became medical director of 2 ground ambulance services, and developed an interest in fixed wing aeromedical evacuation services in the vast territories of Northern Canada. In 2001, I joined International SOS in Singapore, and at that time we were operating our own air ambulance services in Asia and Africa. During 10 years with that company, I was medical director of the air ambulance services in China and in Russia/CIS, for varying different periods. During those years, I built up a close relationship with FAI, the largest air ambulance operator in Europe, and one of the largest in the world. I finally joined FAI in person in 2018, when the opportunity arose.
Q.Do you agree if I say that we are not talking enough about the importance of medical services by business aviation?
A. Definitely. We tend to be a close and tight-knit community of operators across the world in a highly regulated and controlled professional industry, and we have probably overlooked the need for maintaining our own visibility in the aviation community as a whole.
But having said that, people are always fascinated by the idea of air rescue….the drama, the urgency, the aircraft…so it should not be that difficult to raise our profile. We need to approach this in a smart way though, especially with the current political pressures facing the business aviation industry.
Q. What is the most challenging in "flying doctors" job?
A. The main challenge is fatigue, and lack of life: work balance. Our missions run for sometimes up to 18 hours before we can take rest, and then it's on to the next one. So the challenge is to maintain mental alertness, sound judgement, and remain calm under pressure especially when we are fatigued.
Another key point is personal physical fitness. The lifestyle has no predictable routine when on the flight duty roster, so we need to have strong personal discipline to pay attention to exercise, healthy diet, healthy weight, and core muscle strength. Avoiding injury when handling patients during loading and unloading is key.
Q. Can you share some numbers, how many missions per year, specific of missions?
A. We fly on average 1000 missions per year, to more than 132 country destinations, every year. We are the biggest inter-continental ICU flight operator, approximately 73% of our missions are long-range (3150km) to ultra-long range (>5400km). The other 27% are regional, short to medium range flights. We transport any case, of whatever complexity, provided the patient is indeed fit to fly from a clinical safety perspective. We also have some specialised niche services, specifically transporting cancer patients to the USA and Asia for specialised oncology interventions. We also have a dedicated service with Pediatric ICU teams for transporting critically-ill children to the USA for complex life-saving surgical interventions.
I work for a dynamic organisation with passionate people of highest professional skill and dedication. Every mission we do is enormously satisfying, we all play a big personal part in the life journey of our patients and their families at a critical stressful time of their personal lives. They never forget it, and we often hear from them for months and years afterwards, telling us how they or their family member is doing.
Every day at FAI is an amazing journey…we wouldn't have it any other way!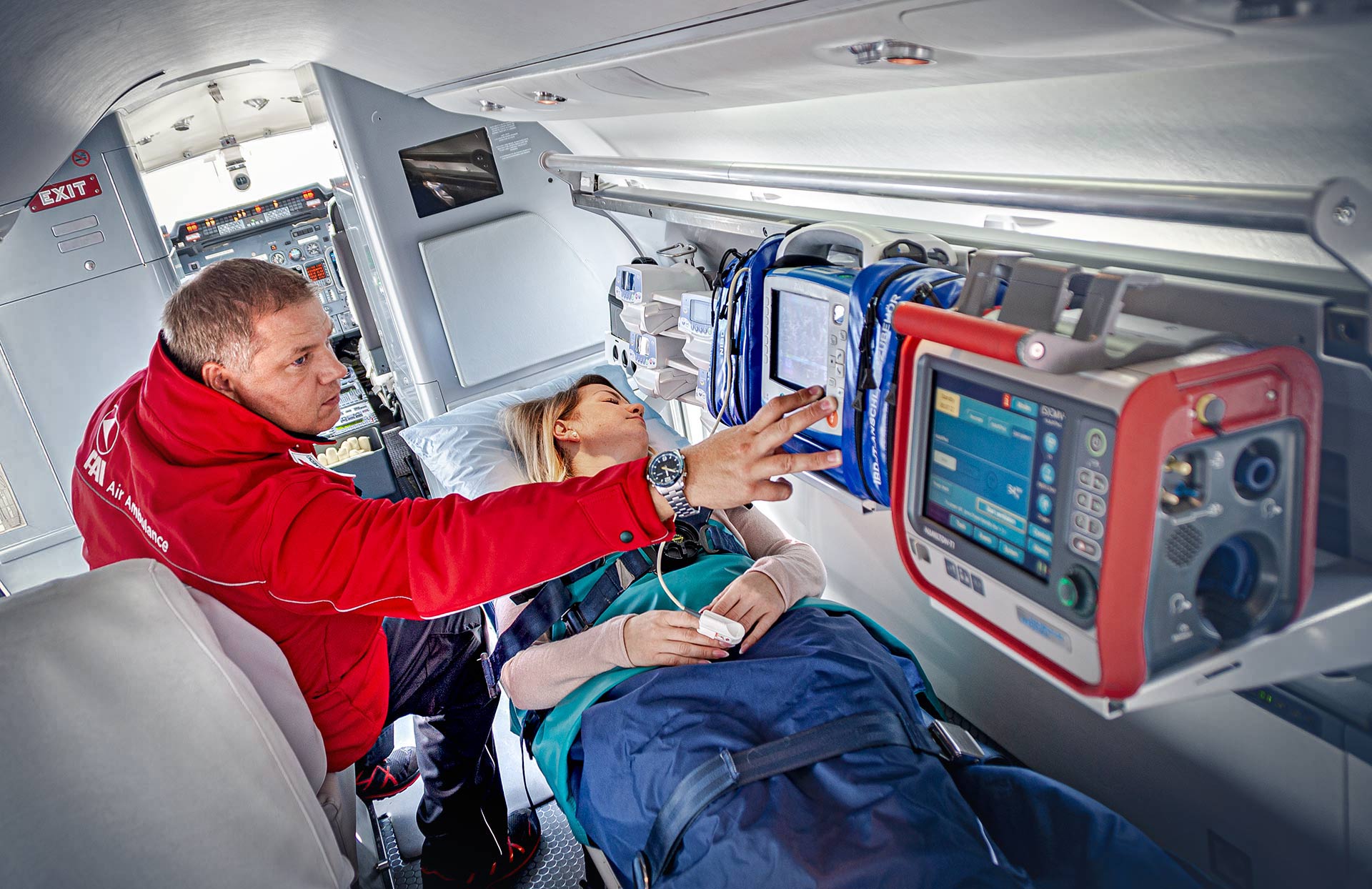 Thank you Doug! We will do our part of the job in order to raise the profile and educate people about the importance of this face of bizav industry!