One more extremely interesting meeting during EBACE 2019 – Florent Series, Vice president Sales & Marketing, Aircraft management & Charter of TAG Aviation Europe.
The company I have the honor to know very good and consider as friends in the industry.
Q. Florent, how you found yourself in business aviation?
A. It was a complete game of destiny. I was quite successful as lawyer, nothing different was planned, when suddenly I had an accident. I had to review and make a lot of changes in my life. Thanks to one of my friends, I got the job with Bombardier, to negotiate contracts for Challenger aircraft. That was the beginning of my way in business aviation. 3 years spent in Montreal were followed by SkyJet, a marketing tool of Bombardier back in Europe. Back in 2009 I joined TAG Aviation as Charter sales and since I am continuing my career within the company.
Q. The question we are asking again, the impact of future Brexit, does it still worry the business aviation?
A. Yes, despite the fact that it has been 3 years already the industry is discussing this issue and getting ready, nothing is clear by now. The main problem in my opinion is that there is no clear decision made. No one knows for the fact how and when it is going to happen. Our UK operation is still suffering because of that. We are doing the best for our clients, but the concern is still very present.
Q. There are changes in TAG Aviation structure, MRO division acquired​ by Dassault Aviation, any comments?
A. I would say we are now concentrating on the heart of our job. You know that MRO business was controlled by aircraft manufacturers, which is quite logical. TAG MRO was working very closely with Dassault Aviation. So, I would say the transaction it is a perfect match for both of companies. For Tag Aviation MRO professionals, it is amazing opportunity to enter the highly interesting and skilled structure, to become even better, to continue professional development and growth. For TAG Aviation team it will be a year of transition if you want. Focusing on the main goals, restructuring.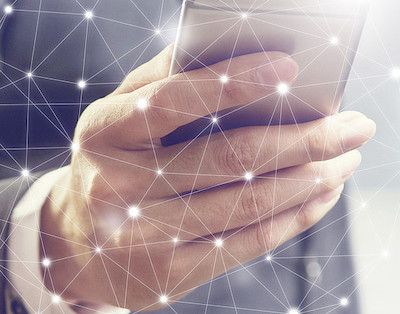 Q. We've just discovered MY TAG APP, can you tell us more about. It?
A. I would say MY TAG APP is the digitalization of our work, keeping the personal touch more than alive. What it means – you can use all the benefits and features of MY TAG APP, staying connected with your personal manager. It's quite easy – you have to have a small chat with a real person in order to create your profile for the App, to give you the best of tailored services for you, not someone like, but exactly you. It's a communication tool, one more, what is very important, we keep it personalized and human, not only digital.
Q. What is still challenging for you in business aviation?
A. You know, sometimes the problem keeping your mind busy for month is just having the right person in front of you in order to find the solution. Another point, despite years of experience I am convinced it's a must be done – an education, an explanation, step by step, to let clients to understand your work right, what exactly you are offering, what exactly you are doing, how exactly you are helping to optimize. So, I would make it simple – you have to invent your way to deal with the emotional part of this business and keep it highly professional and effective. It is a perfect way to never get tired of self-reinvention, self-improvement, self-motivation, as well as for the rest of the team you are managing!