I am proud to say that a discussion with the President Aircraft Management and Charter TAG Aviation Europe G. Williamson became a tradition for us. EBACE is not at all the same without meeting Graham at the very beginning. So let us share some points of our discussion on the TAG Aviation year review.

Q. G.Williamson, once again we are at EBACE, so just an obvious question – what is the most important for TAG Aviation last year ?
A. You know – I would make it simple – the most important is that TAG Aviation still is the island of stability and tranquility. By this I mean that some companies are changing owners, still going consolidation process,in brief too many changes from client point of view. TAG Aviation is same quality guarantee already last 50 years. It is just good, growing, developing services etc.
Q.Last year you explained how important is to play on the client's team. In this changing environment, would you say that it became even more important ?
A. Yes, for sure. This is a real story with one jet owner. He came to me asking for solutions, how to make his aircraft more profitable, as he was spending much too much without flying a lot. You know there is a joke – buying an aircraft you are buying problems as a package – aircraft and crew management and many more things to be done. So what we did : we gave some options, so he could analyse and take a decision. At the end to us, professionals is was obvious – the smartest thing for that jet owner would be to sell the aircraft and charter the plane when he needs to fly. And I told him that. You see, a momentary profit means nothing in our business and company. The real value is decades of relationship, trust with client.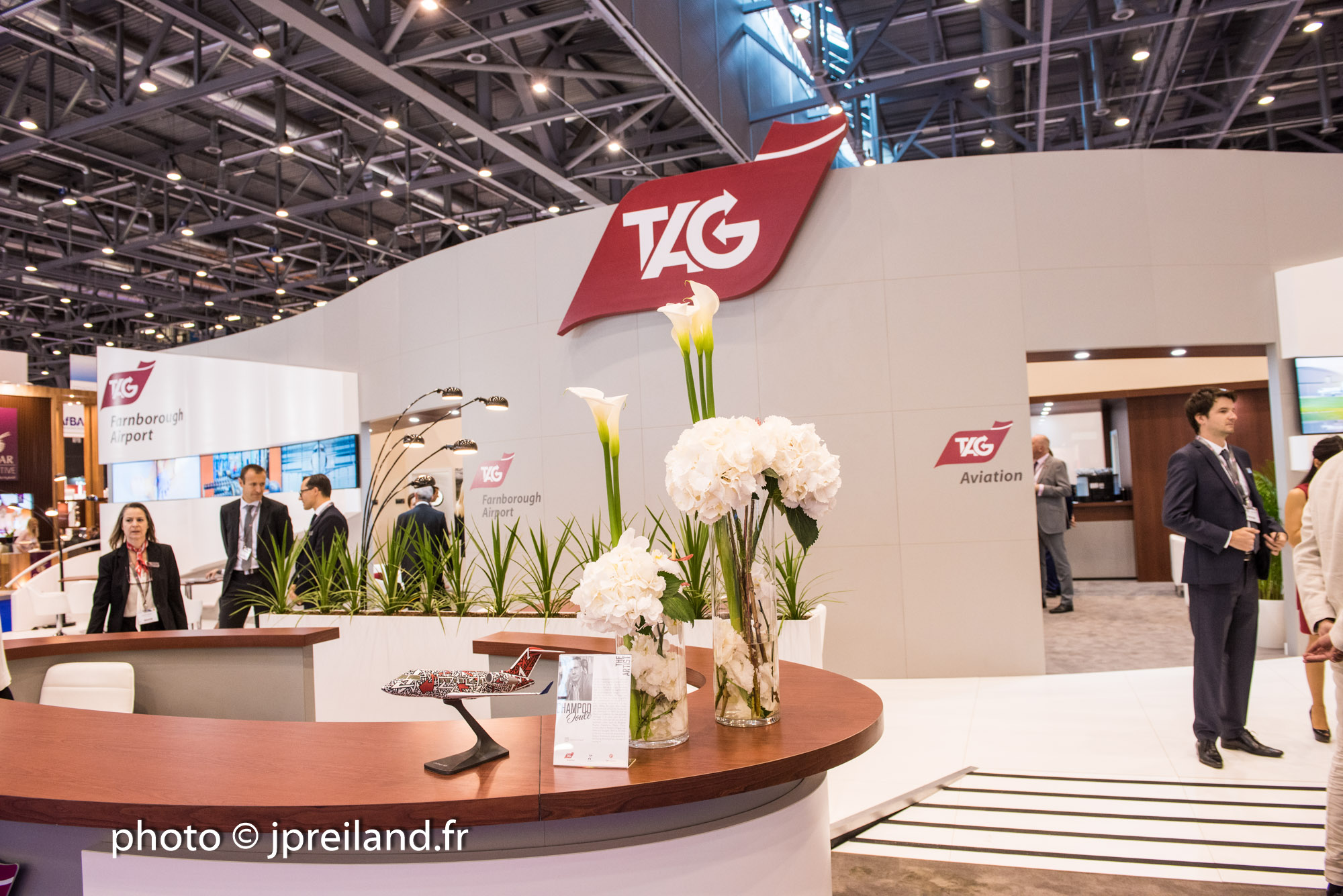 Q. Would you say that the period from EBACE 2016 till EBACE 2017 was a success for TAG Aviation ?
A.Absolutely. Looking back I am glad and proud of our achievements. As I said, stability within every department, chartering, managing, maintenance etc. Each next step is extremely well worked out before it comes to life. Huge team work of all TAG Aviation which gives a great result.
The amazing feeling of competence, confidence, realisation of every project...that's what you feel communicating and working with TAG Aviation.
Thank you Mr. Williamson, thank to all TAG Aviation team! Deepest respect and the very best of luck! TOP level professionalism and personal qualities are already there!