I am born Latvian. Despite possible critics, for me it is a special feeling, a proud, to see green tail of airBaltic aicraft arround the Europe. The actual situation in aviation industry is more than complicated for giants, it is quite evident that it is even more difficult for smaller companies. I had the opportunity to discuss the present and the future of Latvian airline with Martin Gauss, the CEO. Let me share the essencial of this discussion:
Q. Mr. Gauss, you are leading airBaltic for almost 10 years, during this period the airline went through different times. In your opinion, is this crisis the worst, why?
A. It was a successful start of 2020, when suddenly it was interrupted by the exceptional circumstances caused by the global spread of Covid-19. This crisis is much more significant and something the global aviation has never seen before. If we believe that the virus spread will continue for some time, I think we will see new restrictions, even though flying itself is one of the safest modes of transport globally. We can expect people in masks during the flight, measuring temperature before the flights.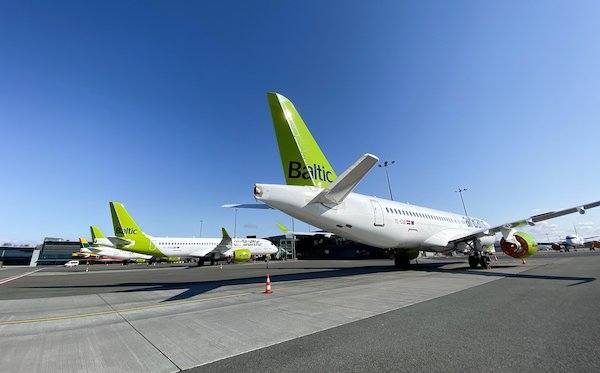 Q. How do you see the situation in aviation industry globally today?
A. Looking at the situation globally, the impact of the airline industry is very visible leading to a break in the value chain. Business travel and leisure industry is suffering. Restaurants and hotels are empty. Global events and conferences have been postponed or cancelled. Millions of passengers are affected by their travel plans. The restrictions have completely changed how we lived, built personal relationships and worked for years. All of this will have a significant economic impact that will come in the next months.
It's interesting that last year, before the crisis, more than 30 airlines worldwide stopped operations. Since beginning of the crisis, only very few airlines have declared insolvency.
Why so? Because everyone hopes that after the crisis there will be a new beginning. But in that moment many airlines will run out of cash very fast. I don't want to estimate how many could disappear, merge or go insolvent in some time, but there will be several.
Passenger demand will return only over years as the economic impact will limit companies and individuals from travelling as before. The infrastructure driven by airlines is vital for economic development. This crisis shows that without a functioning air infrastructure and connectivity the economy will have severe negative impact.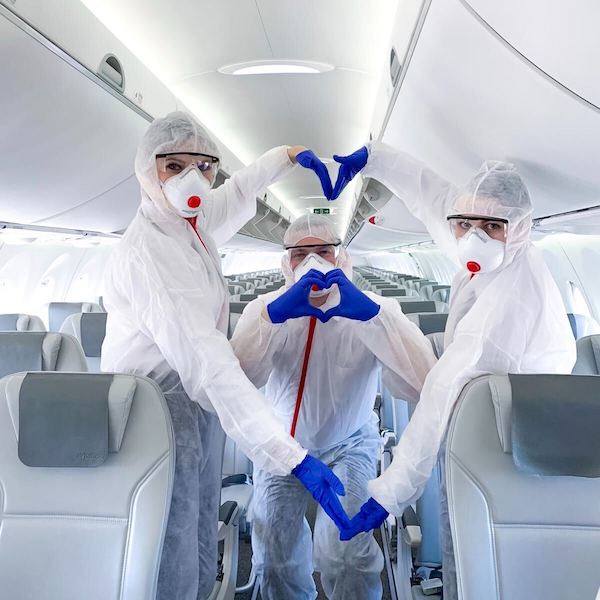 Q. airBaltic is quite important for all 3 Baltic countries, not only by direct jobs, but as well by bringing tourists to Latvia, Lithuania and Estonia, thus giving indirect jobs to thousands and thousands of people, does it put more pressure on the management team in order to find solutions for new start?
A. It is our main mission to connect Baltics to the world. People in the Baltics and our main shareholder, the Latvian state, understand importance of airBaltic to the local economies and that helps us.
We have taken various serious and clear decisions by adjusting our business plan, deciding to go forward with only our Airbus A220-300 aircraft and cut 40% of our capacity until the end of summer season 2020.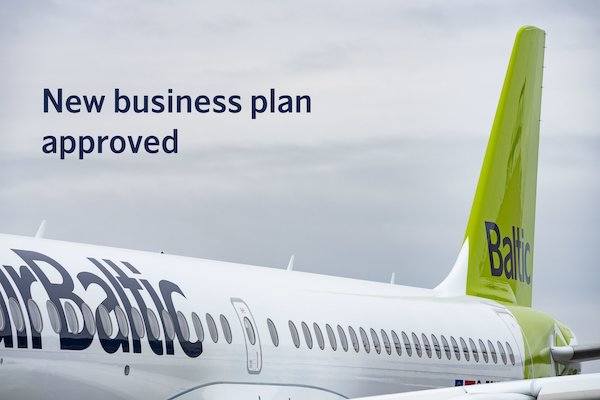 Q. The new start planned with a number of destinations from Riga, as we understand, can you share with us the most important ones?
A. We will resume flights as soon as restrictions in Latvia will be lifted. Currently we plan to resume operations with five aircraft performing daily flights to 12 routes. They include such destinations as Amsterdam, Paris, Frankfurt and London among others. With each upcoming week, more aircraft and subsequent routes would return to service.
Q. Do you plan flights from Vilnius and Tallinn to restart?
A. airBaltic is committed to all three Baltic capitals and will resume direct flights also from Tallinn and Vilnius. We won't be launching the new routes from Tallinn and Vilnius we had intended to launch this summer, however, all of the routes we performed last summer are planned to return to our schedule.
Q. The decision to become all Airbus A22O fleet company, what benefits you see for the airline?
A. When you look at the performance of Airbus A220-300, the benefits are very clear. It is the most modern, environmentally friendly and efficient narrow body aircraft available. The passengers love it and for us it provides a significantly lower cost per seat. We had already planned to move to an all-Airbus A220-300 fleet by 2023, now the current disruption enabled us to do it now. We will find additional efficiency in operating only one aircraft type meaning that it will be easier to train and roster crews, perform maintenance.
Q. How far you are in the discussions with Airbus regarding the delivery schedule of A220-300 aircraft?
A. It is still an ongoing discussion, and we are unable to provide further details.
Q. What is your personal challenge as a leader during this difficult period?
A. My personal challenge during these difficult times was to ensure communication with all relevant stakeholders like employees, customers and shareholders. Now after several weeks in this crisis I would say that I have managed that challenge well.