I am still curious to discover new people, new companies. Still curious to find out the story, the way to the industry, the destiny if you want.
Meeting with APERTUS Aviation was special for me, as I was ready to discover different mentality, different approach and way of seeing things.
Ringo Fan, arrived on time, smiling and full of positive energy. Pleasure to discover.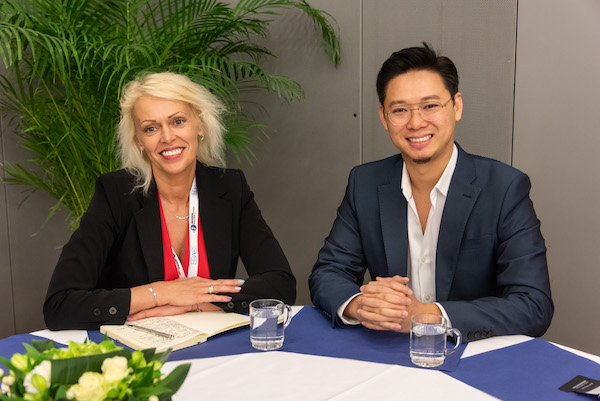 "After Ten years in business aviation industry, where I had the opportunity to learn and discover details of charter flight operations I decided to set up APERTUS Aviation, not only because it was especially interesting opportunity – to build a company from the scratch, I wanted to offer something unique to the market"
Q. What is your special service ingredient you are adding "which cannot be bought or measured with money"?
A. I will make it easy – it's about finding the balance, working on the balance, between people and business, we offer Global coverage with local knowledge. You have to listen and pay attention and use this information in order to improve. Our balance means also dealing with different mentalities and cultures, the right balance.
One more very important thing – we are looking for a real trust relationship with our clients. We are proud to have such with our loyal clients. It's more than precious for us.
Q. Do you think there is more education, explanation needed in business aviation?
A. Yes, I agree and this is what we do for our clients. We are giving them our expertise and our knowledge, our advice, to help with cost optimization, or aircraft choice or other related issues. You can take is as an educational process, the difference is huge, client know we are being transparency to them, and we are acting in our client's interest. All our knowledge becomes his, to let him live with us better experience. We are sharing with them best practice in business aviation, we are explaining why one decision is better than other, how to best travel by business jet.
Q. Your goals to achieve as APERTUS Aviation managing director within one year?
A. If you allow me, I will tell you what is important for us, time frame is a bit secondary in this case. I would love to guide our clients to plan business air travel a little bit more in advance. This is the way to assure they are getting the best of the best. We have to improve even more on our flexibility to meet client's request. It's the very important quality for us and I am sure we can be even better at this. We are staying focused within the regions, chosen by the company. We are constantly listening to our clients, making the difference by offering them even better flight experience implementing their wishes and proposals of changes. At EBACE, as we told you, we signed an important partnership in order to bring in the good quality Operator's fleet to APERTUS Aviation's charter clients in Asia. Our next plan will be USA market, a very important market, which is very different from a mentality point of view. So, I wish us to find the best trustful partner to proceed on this market.
Q. A tricky question if I may – how are you dealing with clients, who are trying to break the market, to get the impossible low price?
A. Again, if we make it short – we will kindly turn down the request. Safety and quality, these are most important "must be" things in aviation. As you mentioned, there is a huge "backstage" work to be done in order to make a business jet fly. So, there are limits where we can't accept a disrespectful attitude. Again, we are back to the topic of how to provide more information in order to educate our clients. To let them understand the specifics and requirements of the industry.