A small European country where I come from, Latvia, has his own aviation history. This time I want to share some quite positive facts regarding side seeing flights end of 19th beginning of 20th century already! This fact are knows thanks to A. Radovic's book "History of Dubulti".
Talking to old habitants of Jurmala, you can sometimes hear stories about balloon pilots who showed their art to people on the beach at the end of 19th century. In 1892, a pilot arrived in Dubulti and promised to take off a balloon in the air for 3,000 feet.
One Sunday, hundreds of swimmers gathered near the garden of Dubulti health resort to watch the wonders never seen before.
That day was quite a disaster for the pilot - climbed only 300 feet, it falls into the sea on the third shore and, with the audience laughing and applauding, soaked walked out.
In 1900, the same attempt took place. But the pilot soon falls into the birch on Baznīcas Street. A lady also tried the same air ride, but fell into the island's forest and arrived at the beach an hour later, where she was greeted by applause and champagne.
In 1912, flying attempts took place. In 1913, a pilot carried passengers on a beach. It took off from the seashore for 5 minutes in the air and made a small flight. Jūrmalnieki says that mostly it were ladies have applied for air rides.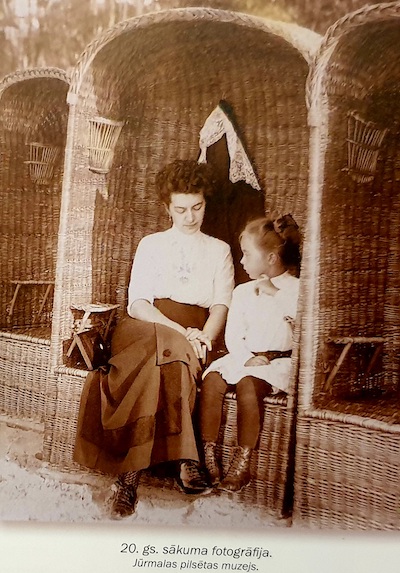 Special thank you to Jurmala city museum!