In 2020, Air France continues its upmarket strategy and unveils the new travel cabins of its Boeing 777-300 mainly serving the Caribbean and Indian Ocean region. On board, Air France joined forces with Brandimage to completely rethink the harmonies of the three cabins. They have in common to assert the style of the Air France brand while retaining their own personality.
Extreme comfort, modularity and exclusivity in Business
The elegance of the lines, the nobility of the materials, the purity of the forms create an enveloping and protective cocoon. A new tailor-made experience designed for business travelers today and tomorrow.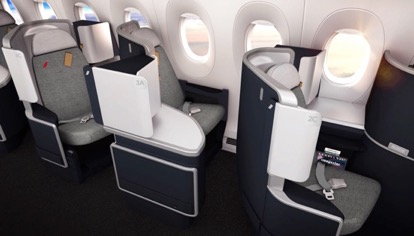 Ergonomics and modernity in Premium Economy
Modernity affirmed through innovative materials and accessories in the company's colors. Textured fabrics, synonymous with comfort, define the Premium Economy style.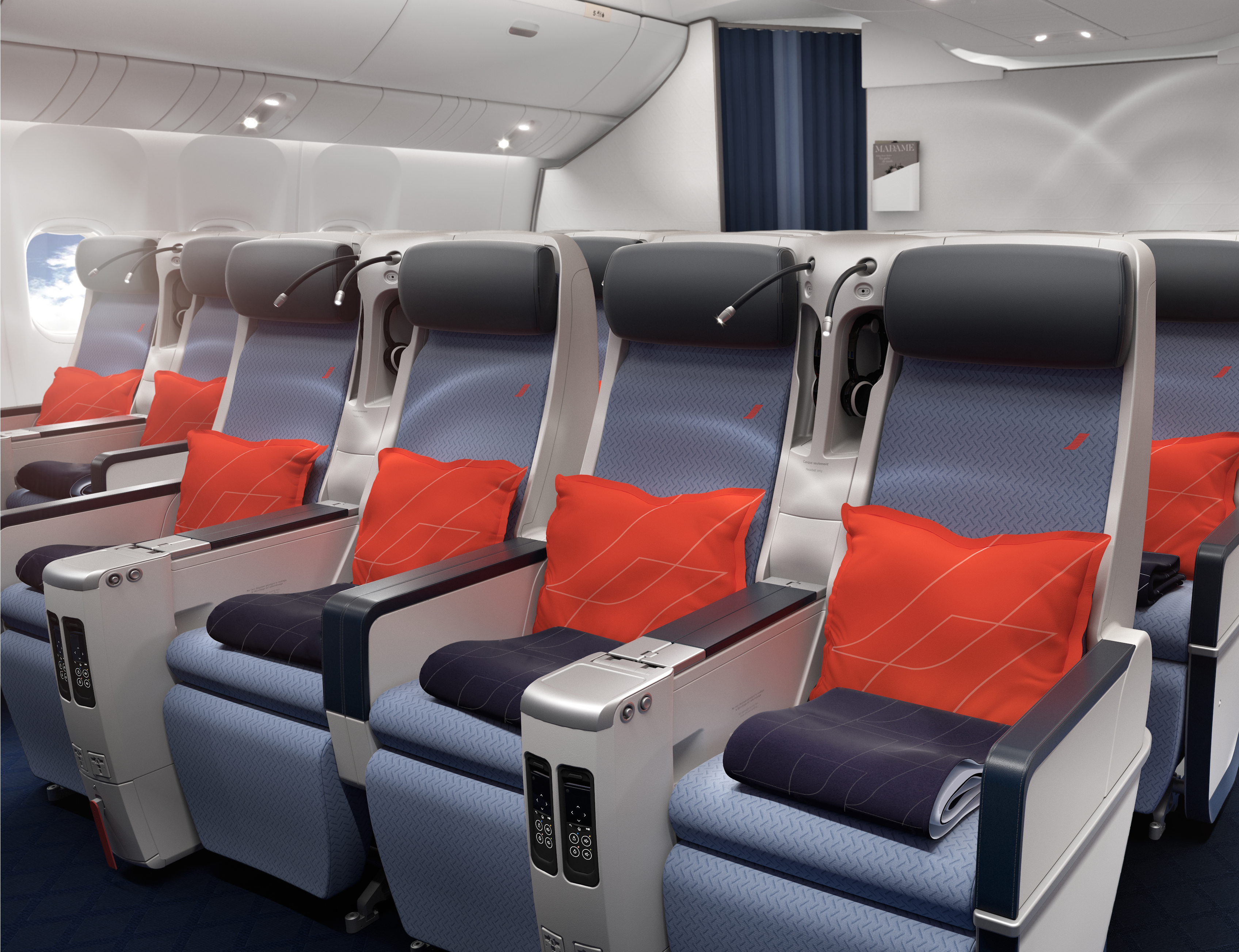 Pleasure of traveling in Economy
A colorful identity that brings rhythm to the cabin while simplicity. An elegant and timeless design enhanced by accessories that are part of the trend and create a spirit of collection.