Sheremetyevo International Airport welcomes first commercial flight of airBaltic performed on Bombardier CS300 on May 18, 2017. Ambassador Extraordinary and Plenipotentiary of the Republic of Latvia in the Russian Federation Astra Kurme honored the event with Her presence.
Latvian national flag carrier airBaltic is the first airline in the world to receive CS300 aircraft. It placed an order for 20 aircrafts of the same model. airBaltic commenced CS300 commercial operations on December 14, 2016.
airBaltic CEO Martin Gauss says: "We are glad that the first commercial CS300 flight landed today in Moscow. Bombardier CS300 is the most innovative and technologically advanced aircraft in the world. airBaltic fleet counts three Bombardier CS300 which technical characteristics exceed our expectations and we are glad to offer this unique next-generation travel experience to our passengers on route Riga-Moscow".
Sheremetyevo Airport Chief Commercial Officer Denis Pashkovsky states: "Longstanding partnership of Sheremetyevo International Airport and airBaltic provides constant passenger growth on route Riga-Moscow. It is worth mentioning that the airline steadily progresses by expanding and modernizing its fleet and improving passenger service standards. CS300 operations launch is the next level of the airline's development. We are confident that this comfortable, spacious and ecologically safe aircraft will be highly appreciated by our passengers and will increase the popularity of the flights to Riga from Sheremetyevo Airport".
Bombardier CS300 possess the following advantages for the passengers: ample seating space, capacious carry-on luggage storage, large windows, modernized cabin amenities, etc. The aircraft capacity is 145 seats. CS300 is the quietest commercial jet: the noise it produces is four times less intense than any of the other aircraft types. It is the most ecologically safe commercial aircraft in the world possessing remarkably low rates of emission: CO2 and NOX emissions are reduced 20% and 50% accordingly.
airBaltic is the most dynamically developing airline in Sheremetyevo Airport. Following consolidation of all Moscow operations to Sheremetyevo Airport in 2016, airBaltic has increased twice its' passenger traffic comparing to 2015. First four months of 2017 showed further increase of traffic by 25%. The airline operates 24 weekly flights on route Riga-Moscow. By the end of 2017 airBaltic plans to perform 1200 flights to Sheremetyevo Airport and carry 220 thousand passengers.
airBaltic has been operating to Moscow since 1998. AirBaltic performed 4 weekly Riga-Moscow Sheremetyevo flights on Fokker-50 (capacity 52 seats) during the first year of operations.
airBaltic is one of the most punctual airlines connecting the Baltic Region with 60 destinations in Europe, CIS and Middle East. Its fleet counts 26 aircrafts: 3 Bombardier CS300, 11 Boeing 737 and 12 Bombardier Q400Next Gen.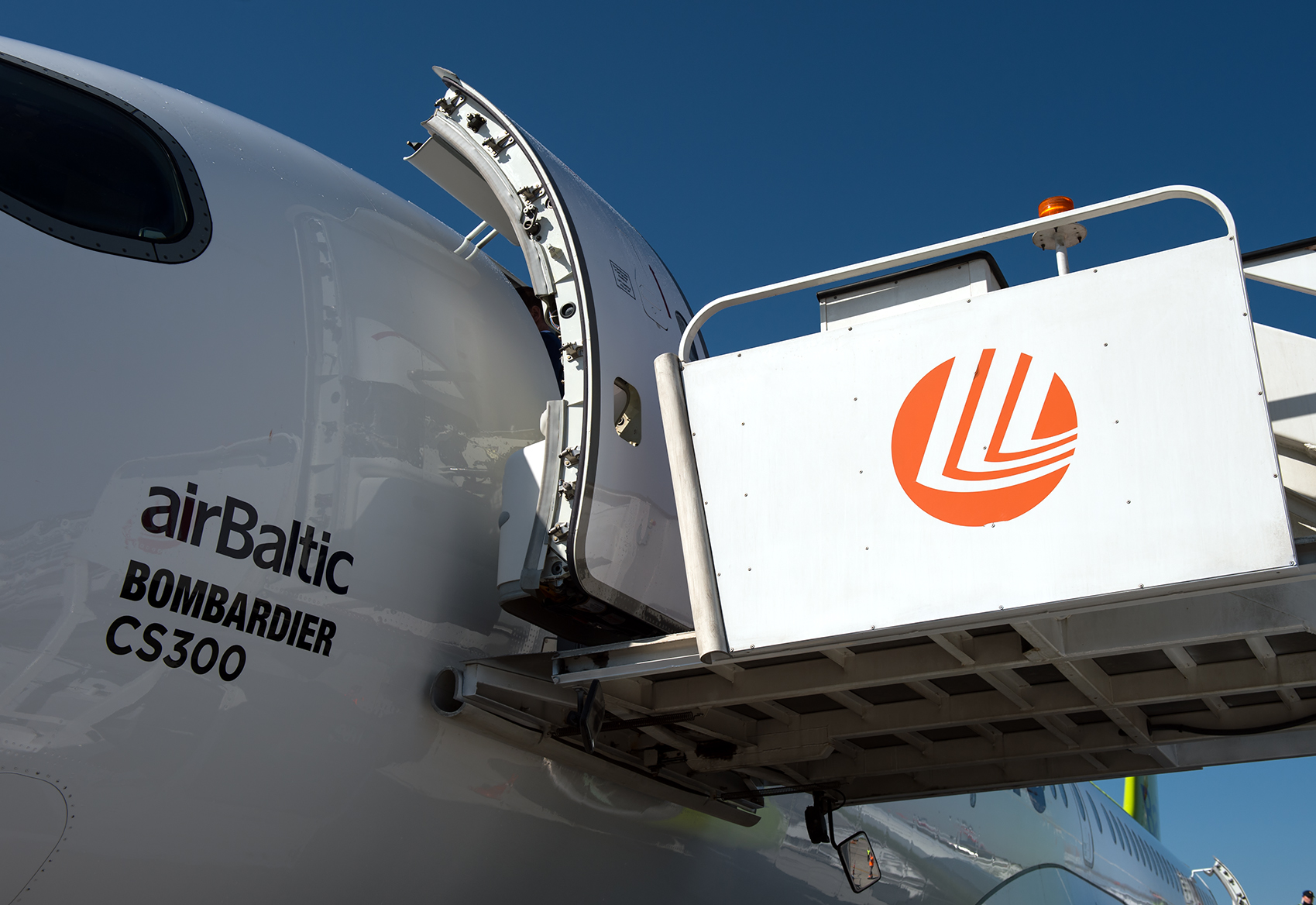 Currently airBaltic has 3 Bombardier CS300 performing flights to such popular destinations as Amsterdam, Munich, Frankfurt, Helsinki, Tallinn, Barcelona, Rome, Moscow, etc. Modernized fleet will provide the network growth of airBaltic by launching 13 new routes and increasing ticket sales by 15% in 2017.
airBaltic performs scheduled flights to 60 destinations from Riga. airBaltic offers good connections to Scandinavian countries, Europe, CIS and Middle East. Moreover, airBaltic performs new direct service to Tallinn and Vilnius.
Aircraft C Series consists of two models: CS100 and more advanced CS300. These aircrafts have advantage up to 18% in terms of costs per passenger and are the perfect addition to the narrow-body aircraft family providing unique flight performance, technical and economically-beneficial characteristics in 100-150 seats segment. C Series opened up the opportunity for the airlines to serve the routes which were considered unprofitable or impossible for other aircraft types operations.