April 24, the Latvian airline airBalticwelcomed its millionth passenger traveling on the brand new Bombardier CS300aircraft since the launch of commercial operations of the aircraft on December 14, 2016. The lucky millionth passenger was Santa Klēģere, who arrived at Riga International Airport on board an airBaltic flight from Paris.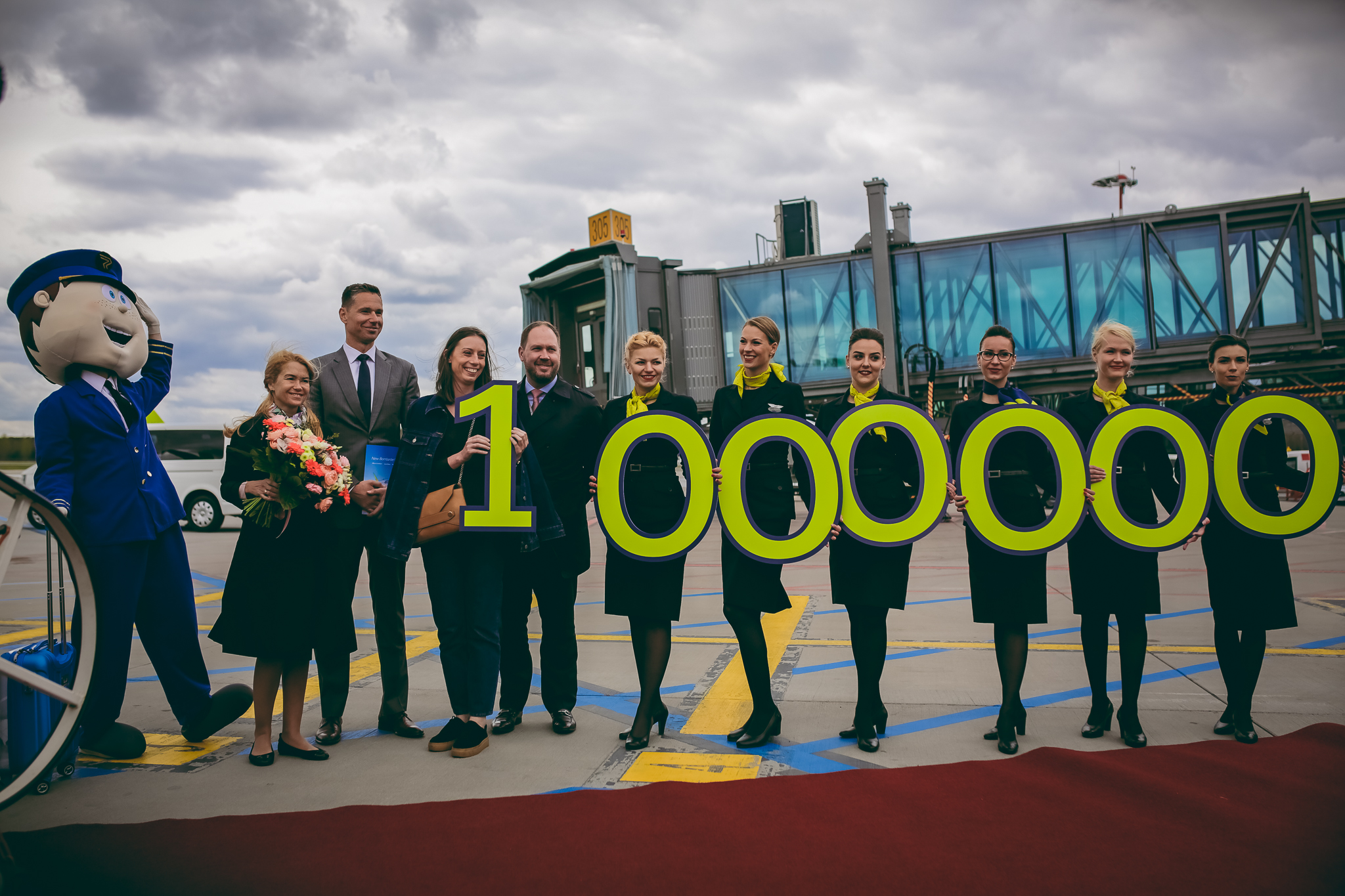 Martin Gauss, Chief Executive Officer of airBaltic: "I am delighted today, together with our partners and passengers, to celebrate such an important milestone in the modernization of our fleet – the millionth passenger on our Bombardier CS300aircraft. Since we became the first airline in the world to start commercial operations with the Bombardier CS300,we and our passengers have benefited greatly from the improved flying experience."
"We are extremely satisfied that our new aircraft have exceeded expectations, and this has been the best ever entry into service of a new aircraft type for airBaltic. Our team is happy to hear the positive feedback from customers who appreciate the flying experience and are already asking for additional CS300operating on the airBalticroute map," Gauss adds.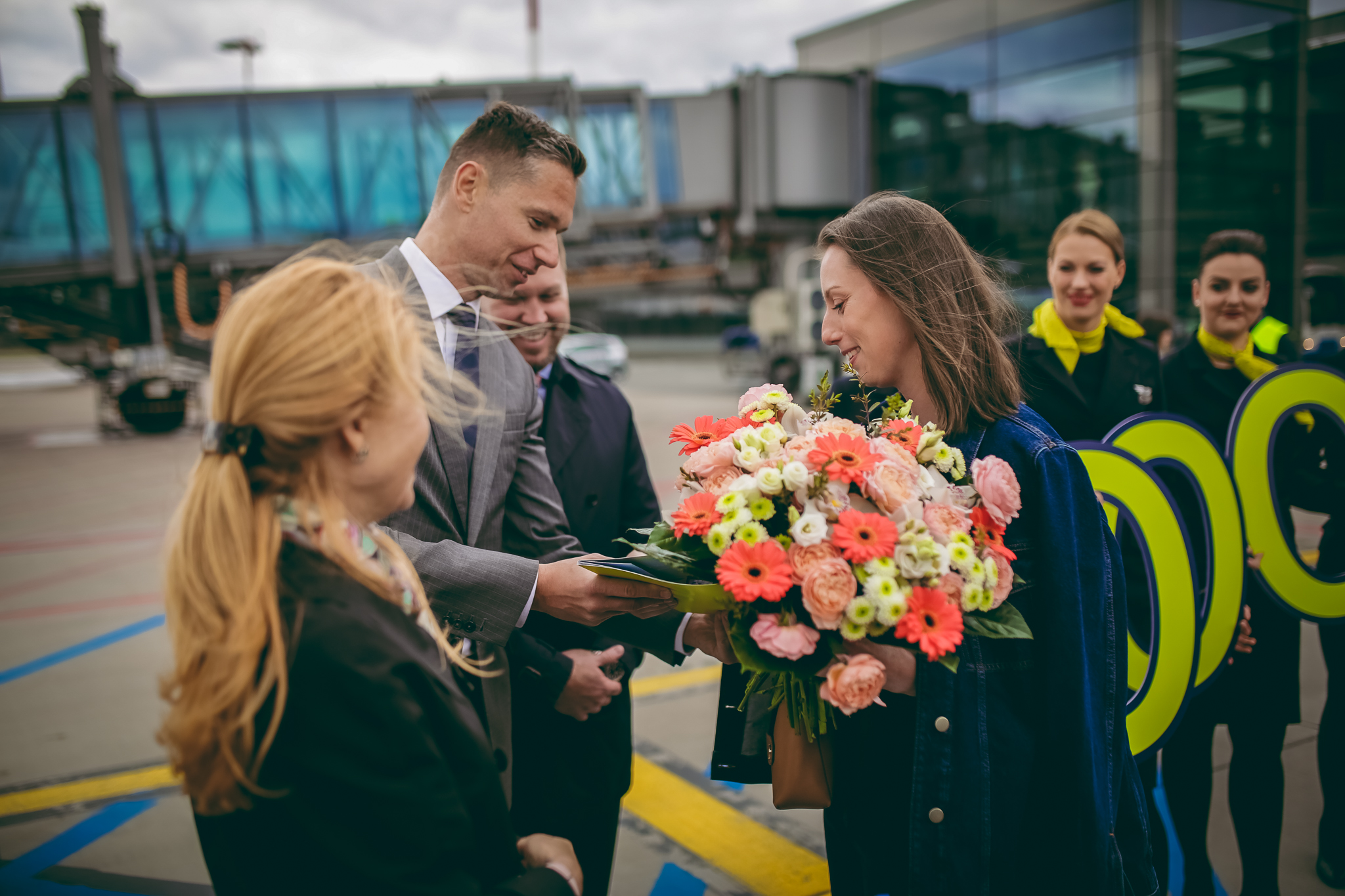 "We are happy to celebrate alongside airBaltic, and are thrilled that the airline has reached yet another historical milestone with the CS300," said Ryan DeBrusk, Vice President, Commercial Aircraft Sales – Europe, Russia and CIS, Bombardier Commercial Aircraft. "airBaltic continues to achieve phenomenal results with its new fleet of C Series. We congratulate the airline for their one millionth passenger, and wish our CS300 launch operator continued success."
Since the launch of commercial operations with the CS300,the airline has completed more than 9 069 flights and flown over 23 603 block hours. Today, every fourth airBalticpassenger flies the CS300aircraft.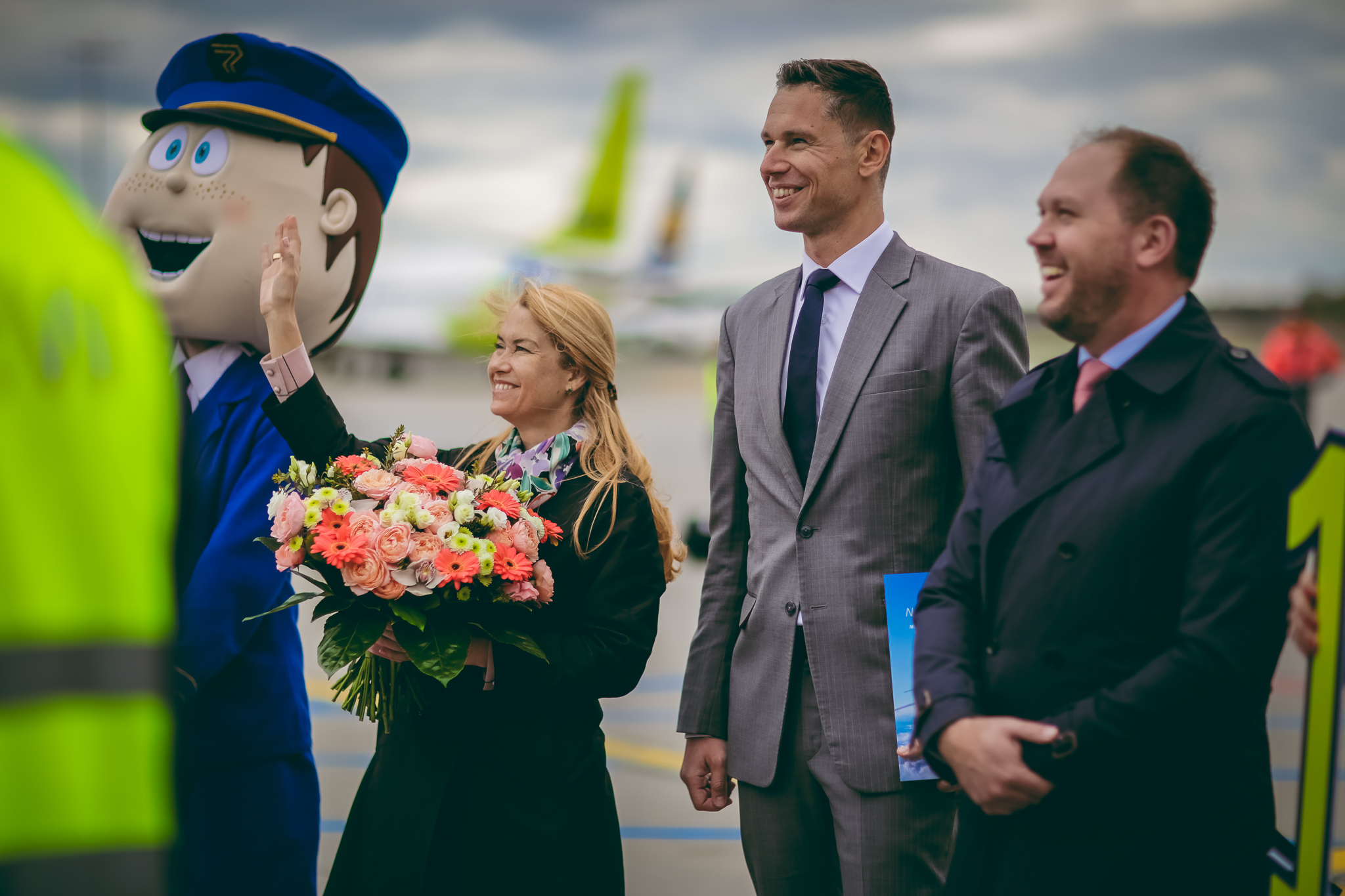 By the end of 2019, airBalticis planning to have 20 Bombardier CS300aircraft in its fleet. With an average jet fleet age of only two years, airBaltic,as an all-Bombardier operator, will have one of the youngest jet fleets in Europe.
This week, from April 25 till April 27, airBaltictogether with Bombardierwill participate at the global aerospace industry exhibition ILA Berlin, where one of airBaltic'sBombardier CS300aircraft will be displayed.
The new Bombardier CS300aircraft, with a total of 145 seats, offers an excellent flying experience with such benefits for passengers as wider seats, larger windows, more hand luggage space in the cabin, improved lavatories and more. The new aircraft is also much quieter – with a four times smaller noise footprint. Moreover, it is the greenest commercial aircraft in the world, as it is the first aircraft to have a transparent declaration of the life-cycle environmental impact, helping to reduce CO2and NOX emissions by 20% and 50% respectively.
airBalticserves over 70 routes from Riga, Tallinn and Vilnius, offering the largest variety of destinations and convenient connections via Riga to its network spanning Europe, Scandinavia, the CIS and the Middle East. For summer 2018, airBaltichas introduced eight new destinations from Riga to Malaga, Lisbon, Split, Bordeaux, Gdansk, Almaty as well as Sochi and Kaliningrad. In addition, airBalticlaunched a new direct route connecting Tallinn and London. A complete schedule of airBalticflights can be found on the company's website at www.airbaltic.com.