JetBlue announced it has formally taken delivery of its first Airbus A321neo (new engine option) aircraft configured with the airline's reimagined premium Mint® experience and an all-new onboard layout, featuring comfort and connectivity perks that set the airline apart from other U.S. carriers. The aircraft is scheduled to arrive at JetBlue's home at New York's John F. Kennedy International Airport (JFK) tonight from the Airbus production facility in Hamburg, Germany.
JetBlue's A321neo with Mint features 16 Mint suites – including two Mint Studios™ – and 144 core seats. It will first operate on select flights between New York-JFK and Los Angeles International Airport (LAX) this summer. Today's delivery – tail N2105J named "NEO Mintality" – brings JetBlue's total fleet count to 270 aircraft, is the airline's 16th A321neo and the first of this aircraft type to feature Mint.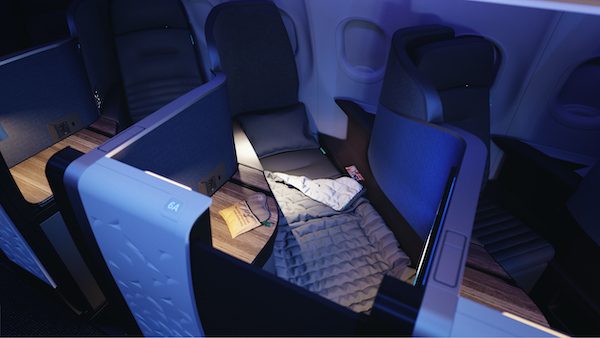 "With so much excitement around JetBlue's London plans, we're delighted to also introduce our fabulous, all-new transatlantic Mint suites to customers on select flights within the U.S.," said Jayne O'Brien, head of marketing and loyalty, JetBlue. "Our reimagined Mint and award-winning core experience, combined with the superior economics of the A321neo aircraft, will position JetBlue to compete effectively and add relevance to our customers in Mint markets."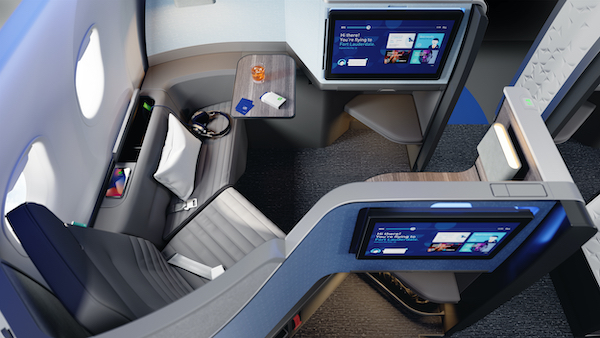 "JetBlue continues to leverage the versatility of the A321neo — now featuring JetBlue's Mint cabin design. The A321neo is ideally suited to the North American market with a winning combination of increased range and lower operating costs thanks to the aircraft's reduced fuel burn," said Chris Jones, Senior Vice President - Customers, Airbus Americas. "The passenger friendliness associated with the A321 cabin blend very well with these enhanced operating efficiencies and are ideally suited to meet the demands of trans-continental travel - perfect for JetBlue's US routes between JFK and LAX this summer."
Travelers can spot the A321neo with Mint by its unique "Ribbons" tailfin. The design features three blues from the airline's brand palette and is the first tailfin inspired by so-called "Op Art" – as in optical art – using simple shapes to create the illusion of three dimensions and movement.