September 21, 2019 Riga, 20th Airbus A220-300 jet is received by airBaltic, registered as YL-AAT.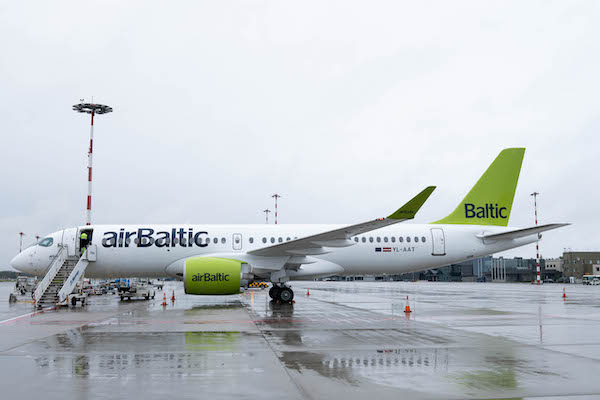 By this the original Airbus A220-300 order of airBaltic if finalized. By the end of 2019, airBaltic plans to have a total of 22 Airbus A220-300 aircraft in its fleet of which two will be already from the additional order that was signed on May 28, 2018 for purchase of 30 Airbus A220-300 aircraft with options for an additional 30 aircraft of the same type.
Martin Gauss, Chief Executive Officerof airBaltic: "We are delighted to receive our 20th aircraft and finalize the first order. The decision to order the aircraft in 2012 and then become the launch operator of the most modern jet aircraft the Airbus A220-300,was a successful one and we have benefited from it greatly. airBalticis now on a stable growth path because we have made many important steps for our further development, and our fleet modernization has been one of them. In the future our fleet will consist only of Airbus A220-300 aircraft and will be one of our strengths and competitive advantages."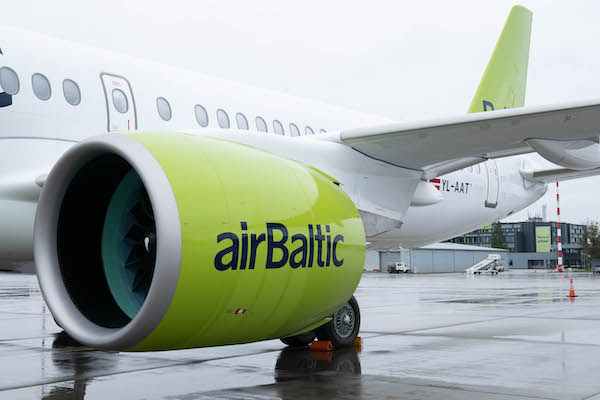 Thus far,airBaltic has carried over 3 750 000 passengers on the Airbus A220-300 aircraft with every second airBaltic passenger flying on the aircraft. Airbus A220-300'shave completed more than 37 000 flights and flown over 94 000 block hours.
The Airbus A220-300 has performed beyond the company's expectations, delivering better overall performance, fuel efficiency and convenience for both passengers and staff. This aircraft offers an excellent flying experience with such benefits for passengers as wider seats, larger windows, more hand luggage space in the cabin, improved lavatories and much more.
The new aircraft is also considerably quieter – with a four times smaller noise footprint. Moreover, at the moment it is the greenest commercial aircraft in the world, as it is the first aircraft to have a transparent declaration of the life-cycle environmental impact, helping to reduce CO2 and NOX emissions by 20% and 50% respectively.
As informed previously, airBaltic aims to minimize complexity and benefit from the additional efficiency of the Airbus A220-300 aircraft which will be the only jet type operated by airBalticby the end of 2022.