From temporary departure and arrival terminals that are being built to additional aircraft parking – preparations for the significantly increased passenger flow are in full swing at Kaunas Airport. The temporary infrastructure that is being created and the airport apron that is being reconstructed at the moment will allow Kaunas to handle flights and passengers transferred from Vilnius Airport due to the reconstruction from 14 July to 11:59 p.m. on 17 August this summer.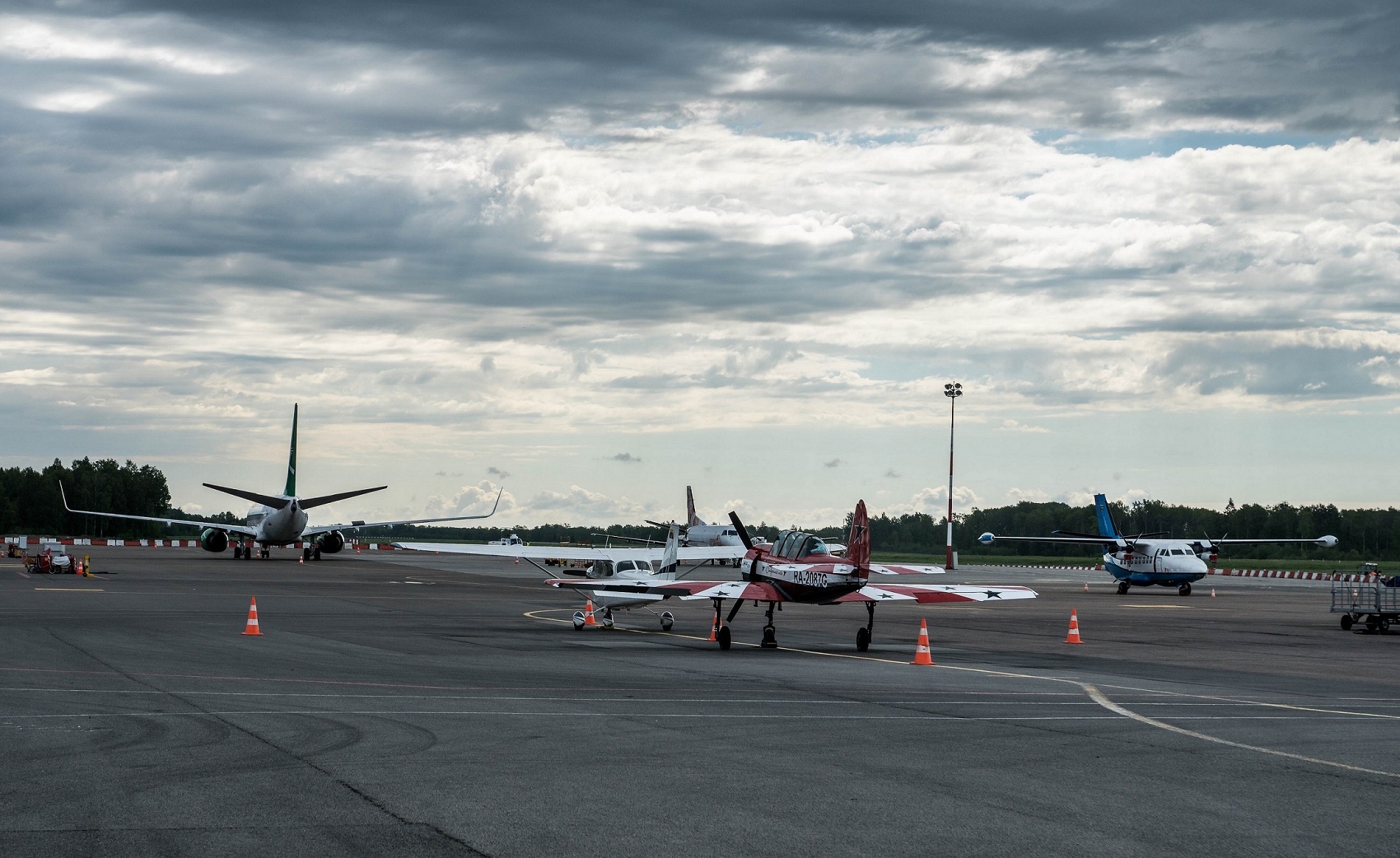 By the middle of July in Kaunas Airport the apron and the passenger terminal will be reconstructed, two temporary terminals will be built, and the number of parking spaces will be increased.
"During the reconstruction of the airport apron, aircraft parking will be expanded as well: instead of the current 15 parking spaces, there will be 22. We will be able to handle more aeroplanes and, consequently, more passengers, faster", - says Donatas Voveris, COO at Lithuanian Airports, about the current preparation works at Kaunas Airport.
In preparation for increased passenger flows, two additional temporary passenger terminals are being built next to the permanent Kaunas Airport terminal: Terminal A will be intended for passengers leaving for the Schengen Area, while Terminal C will be used by passengers arriving from the Schengen Area.
It is planned that the temporary departure terminal will have 16 check-in counters, four check-in self-service kiosks, four aviation security check stations, and six boarding gates. In addition, cafés and shops will offer their services to passengers, there will be vending machines, and the Business Club moved from Vilnius Airport will be available. Meanwhile, the temporary arrival terminal will have three baggage reclaim areas.
Parking lots located near Kaunas Airport are currently being expanded as well: about 700 additional parking spaces will be built. In total, passengers will be able to use more than 2000 parking spaces in short-term and long-term car parking lots.
Kaunas Airport will be the centre of aviation of the country from 14 July to 23:59 on 17 August 2017 during the reconstruction of the runway in Vilnius Airport. For 35 days, flights will be moved from Vilnius to Kaunas.
Two bus companies agreed to take care of passengers going from Vilnius to Kaunas Airport. The carriage companies named Ollex and Toks added additional trips to their schedules in the period when the reconstruction will take place.
During the reconstruction passengers going from Vilnius and Klaipeda will be able to reach Kaunas with Ollex at the time most convenient to them regardless of whether their flights land early in the morning or late at night. However, the company notes that passengers should purchase tickets to and from Kaunas Airport online in advance. The number of sold tickets will help Ollex decide on the size and number of buses going in respective route. The first bus stop in Vilnius is nearby the bus and railway station, in Seinų street, in front of McDonald's restaurant, and the starting point of a bus trip in Klaipėda is in the parking lot of Akropolis shopping centre, nearby Dubysos street. Passengers are already able to purchase tickets for the reconstruction period.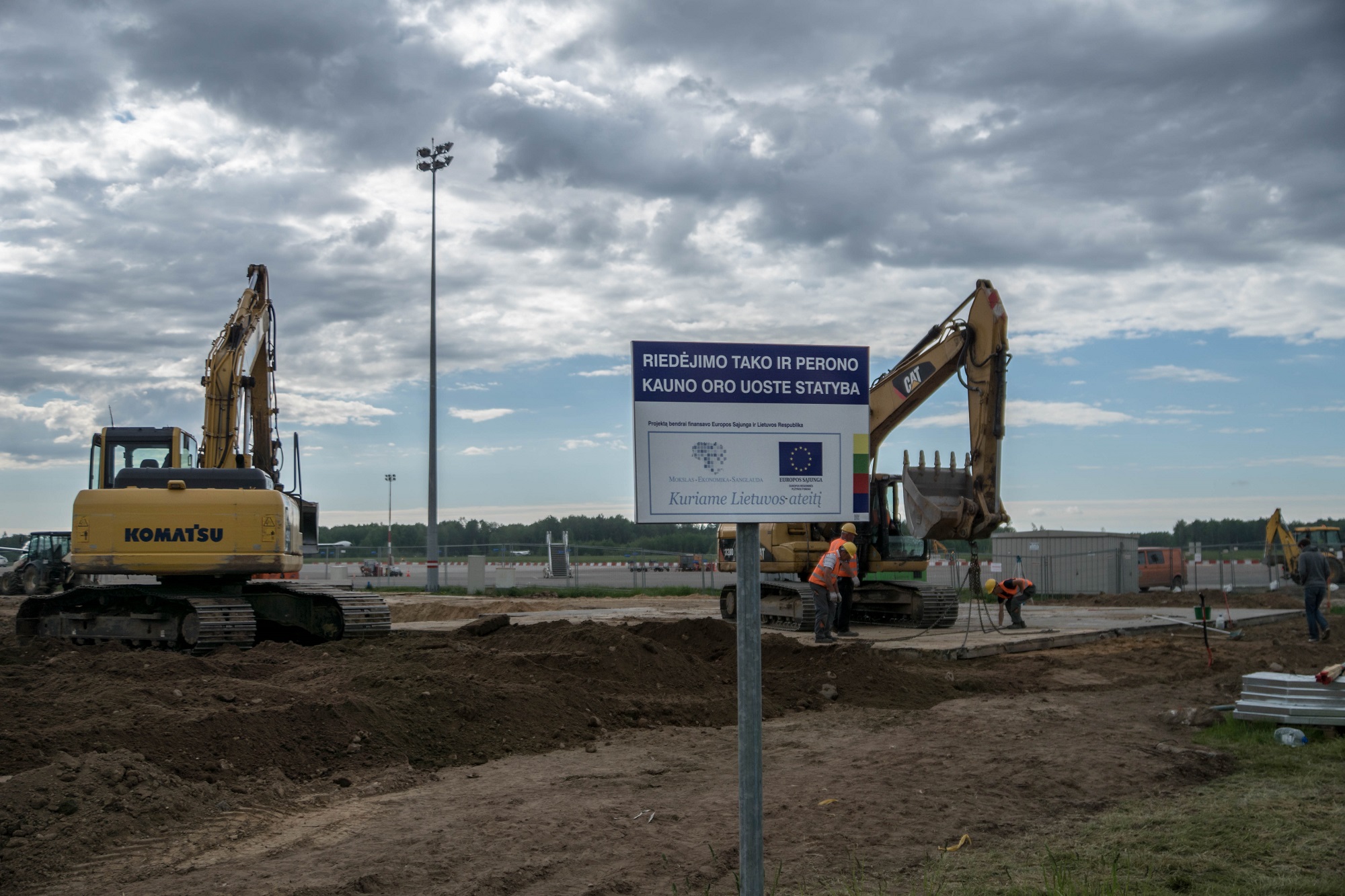 The company Toks also announced nine trips per day from Vilnius Bus station to Kaunas airport. This route will be served by two minibuses with 19 seats and a spacious luggage compartment manufactured in 2017.
Of course, reaching Kaunas Airport by other means will also be possible. In addition, Kaunas city centre can be reached by train or intercity buses, and then public transport of the city can be used for continuing the journey to the doorstep of the airport.
Those who prefer going by car also have a few choices. The car sharing service provider CityBee offers a possibility to leave a vehicle, which was picked up in Vilnius, in Kaunas Airport.
Vilnius Airport runway will undergo major reconstruction replacing the old pavement, reinforcing its foundation, installing new drainage and rainwater systems, reconstructing the lighting control system. With regular runway maintenance the flights safety will be ensured for the next 20 years. The reconstruction works are carried out by the consortium owned by the Latvian company ACB.