Several airports in the London area are looking to cash in as more travellers opt to fly privately. Figures released in a recent report show that there were almost 80,000 private jet departures from the UK in August and many of these flew out of London airports.
The private jet charter industry has adopted innovative technology and along with a new business model is reaping the rewards of its revitalised popularity. Many private jet charters are now using apps that can be downloaded onto mobile phones, desktops and tablets. The apps make accessing their services much quicker and much easier.
With just a few taps of a screen or clicks of a mouse, clients can register and access thousands of flights. This has opened up the market not just to those who are looking for a viable alternative to commercial business or first class flights but also to those who are fully paid up members of the experience economy. Currently, around 20 per cent of passengers on private jet flights are flying private for the first time.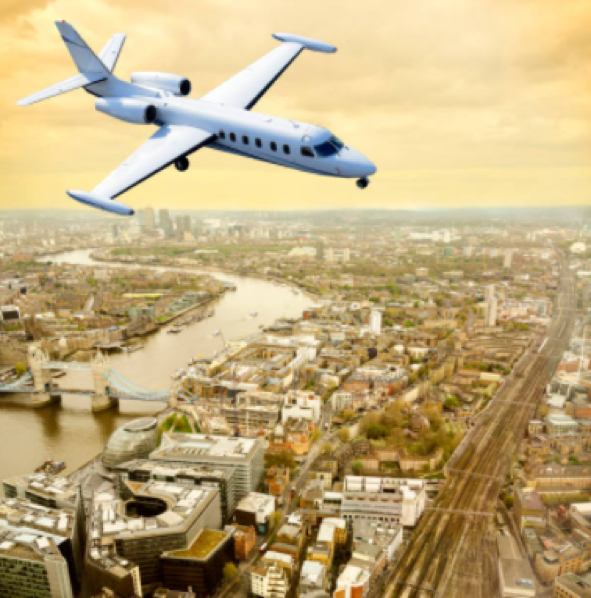 The new business model that has been employed by private jet charter companies has had an impact on prices, bring them down significantly. Many charters now operate a little like the taxi company Uber, allowing passengers to share private jets and thus pay less. The aircraft are less likely to have empty seats and places on empty leg flights are being sold to those looking for even cheaper fares. Speaking to The Times, Malcolm Ginsberg, the editor of Business Travel News said, "Private jets have become more competitive in price and an increasing number of people want to travel quietly without being seen."
The new found success of the private jet charter industry is now spilling over into other industries and London airports are a vital part of the mix. London Southend are poised and ready to open a private jet centre and by 2022 are hoping to handle 5000 flights per year. Biggin Hill is another London airport where development work due to be completed by Christmas will allow capacity for more private jet flights and aircraft accommodation.
Kudos aside, travelling by private jet has many benefits and these have not been compromised by the new business model. Passengers save time as they are not required to arrive for their flight hours in advance and don't have to queue for check in. Plus, private journeys are always direct and so deliver passengers to their destinations faster.
Once aboard the aircraft more benefits become apparent, passengers have more space to relax or to work, the use of mobile phones is generally tolerated, and the ambiance is calmer and quieter than what passengers would expect on a commercial flight.
For those who value their time and are prepared to pay a premium price, travelling by private jet is now a viable alternative to flying first class or indeed business class. If the statistics being released are anything to go by the numbers of individuals doing so is on the up and this is why airports are seizing an opportunity to capitalise.
Header photo credit: CNN