Every day, calls from facility directors or health personnel express the need for emergency personnel or medical equipment. This is why the aeronautical world has mobilized to lighten the task and offer safe and fast transport, provided by professional volunteer pilots. Tuesday April 7, a world first: medical collection operation. Health personnel will be transported free of charge by business aircraft, from Marseille to Mulhouse, from Nice to Mulhouse via Gap, from Toulon to Mulhouse via Avignon, from Grenoble to Ajaccio, etc.
At the initiative of Aviation Sans Frontières, a huge movement of solidarity from the aeronautical world is being formed. Dozens of business aircraft from 6 to 50 seats are capable of transporting personnel and equipment free of charge on demand.
These planes are loaned by manufacturers, regional or business companies, private owners, companies ... and even spontaneous applications from volunteer pilots who own their machines.
Never in our aviation history has there been such a mobilization.
Volunteer teams work day and night to, among other things, organize, plan, passengers and equipment, planes for planes, openings of grounds, supplies, etc ...
Aid from the aeronautical community has been obtained in order to reduce costs as much as possible, including Total, which offers part of the necessary fuel free of charge. The Directorate General of Civil Aviation, which supports the action and lifts all administrative constraints, provides a plane from the National School of Civil Aviation.
Plane is the only way to save time in transport, the operated planes being able to land on any of the 500 aerodromes in France and in other countries in Europe. Any hospital structure is thus less than 40 minutes from the parking lot of one of our planes.
"All good wills are welcome to lend a hand, become a volunteer, or make a donation to offset the costs of maintenance, logistics, insurance, or even the setting up of planes or crews. Together, by facilitated reinforcements, material delivered in emergency, we alleviate the arduousness of these admirable health personnel, thus improving the care of the sick .... Together we save lives! "Gérard Feldzer, President Aviation Sans Frontières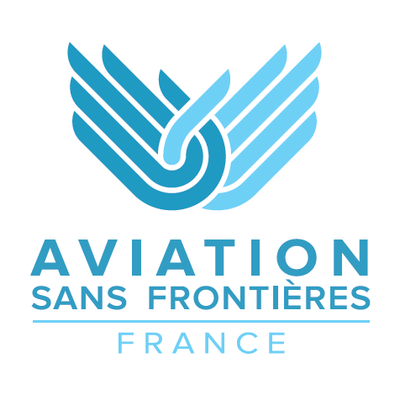 Imposed by the Covid-19 pandemic, the operational teams of Aviation Sans Frontières, detached from their daily missions, set up a collaborative platform which will quickly and on demand allow the transport of nursing staff and small medical equipment , in France and in Europe.
The online launch of the platform will be effective in the coming days. All health requests and transport offers are, in this meantime, received and processed in real time at the following address: [email protected]
Aviation Sans Frontières calls on professionals in the aeronautics and air transport sectors (business aviation, small companies, aircraft owners ...) to make their aircraft and their professional crews available free of charge in France. In coordination with existing platforms, Aviation Sans Frontières also calls on medical personnel, particularly in anesthesia-resuscitation, who can thus reinforce saturated establishments. Light equipment can also be transported.
Aviation Sans Frontières has used the skills of the aeronautical world for 40 years to respond to solidarity actions. The association has developed recognized expertise in the field of crisis management. As such, the NGO has notably led missions to West Africa to fight the Ebola epidemic.
Today, Gérard Feldzer, President of Aviation Sans Frontières, and his teams wish to mobilize the aeronautical family in a spirit of solidarity and put humanitarian aviation at the service of the fight against COVID-19 in France and internationally. .