FBO Capital Handling Riga summed up the preliminary results of the past year, which, according to the company, showed a certain stability. However, against the backdrop of the economic situation in Europe, which stays today in a state of expectant, companies tend to express a cautious approach in the estimates.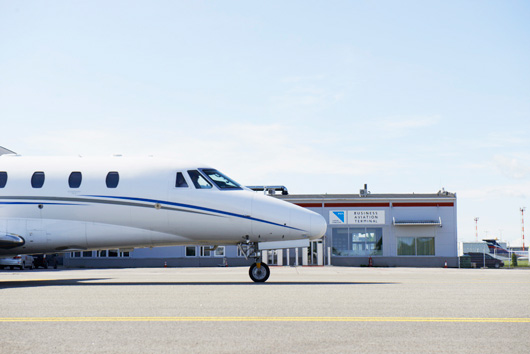 "Despite certain concern, the outflow in the tourism sector and overall economic uncertainty, which was observed throughout the year, we dont see global changes in the business aviation market in Latvia. In other words, traffic virtually remained at the 2014 level. Some minor dynamics of growth identified in the fourth quarter of last year ", - said Roman Krupyanko, FBO Capital Handling Riga Strategic Development Director. "However, in my opinion,we should not deceive ourselves, and still look tatistics of the first quarter 2016, in order to understand what trends we should expect in the future. See for yourself - first 20 days of January 2016 at least 50 flights were performed to Riga."
Mr. Krupyanko explained that enough good enough results of last year are related to many factors, among them of course was Latvia's Presidency of the EU (first half 2015). During this period there was an increased business activity, which largely compensated for the care, for example, "the Russian segment of the show business" and part of the Russian entrepreneurs.
Mr. Krupyanko told in the end FBO Capital Handling Riga is in the first phase of the renovation of the passenger terminal for business aviation. As a result, renewed facade and landscaped surroundings. In addition to this increased, but rather to optimize the number of parking spaces for customers and employees.
To date, infrastructure FBO Capital Handling Riga includes a private passenger terminal (the first in the Baltic countries, opened in 2010), including space for preflight crew rest room for the crew, operational center and hangar space 6000 square meters. Last year the company also launched a new project aimed at creating the most advanced maintenance base in Riga.
"Department of ground service 24/7 takes care of everything that is connected with the arrival or departure at the International airport" Riga ". The list of services includes passenger service, providing parking and a heated hangar, ground equipment, as well as any other necessary services. The variety of services provided varies from luxurious furnished rooms for the passengers to the crews comfort zone pastime. Everything is arranged so as to create the most comfortable atmosphere passing through the terminal for passengers and crews, ensuring complete anonymity, even the most discerning guests "- sums up Mr. Krupyanko.