Are you coming to an event, hold since more than 80 years already? The annual Geneva International Motor Show? The show which hosts thousands of visitors, passioned and enjoying ann event presenting newevest models of World Car industry. Be a part of the show to see to see by yourself future trends of the industry. A logical question may rise - aviation news and car industry, what is the connection. This time it is more than a obvious one. Flying to the event you have to be sure you will have a slot and parking once you are in Geneva. All you have to do is to contact Geneva Airpark.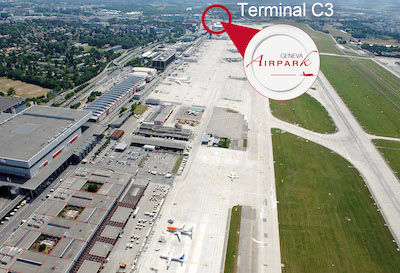 Geneva Airpark offers a premium infrastructure at Geneva Airport for hosting business jets of all types. The annual Geneva International Motor Show (5 - 10 March) always generates intense activity at LSGG to welcome professionals in the sector. So, booking a hangaring option asap for your jet at Geneva Airpark guarantees better slots and tailor-made solutions for the aircraft, its crew and passengers.
The car show is held just a few hundred meters from Geneva Airpark. Passengers will be able to save valuable time and make the most of this great international event between the arrival of the plane and its departure, with terminal C3 reserved for business aviation accessible in a few minutes from Geneva Airpark's private ramp, and seamless coordination with the handling agents.

---