This wek, Las Vegas is the place where you can see Uber and Safran Cabin eVTOL mock-up based on a future vision for on-demand urban air mobility vehicles!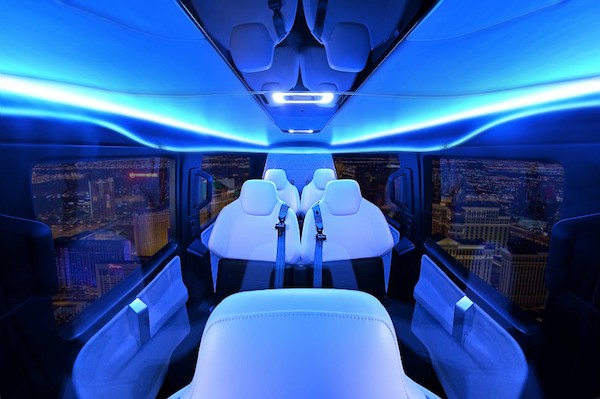 Designed around the mission of turning a typical 90- minute car ride into a 8-15-minute flight, future eVTOL vehicles will allow passengers to quickly travel point- to-point in crowded urban environments by going vertical.
In a co-creation project with Uber Air, Safran Cabin designed a fully integrated air taxi vehicle mock-up. The interior will feel familiar to passengers, as Uber seeks to make urban air travel simple, safe, and accessible to all.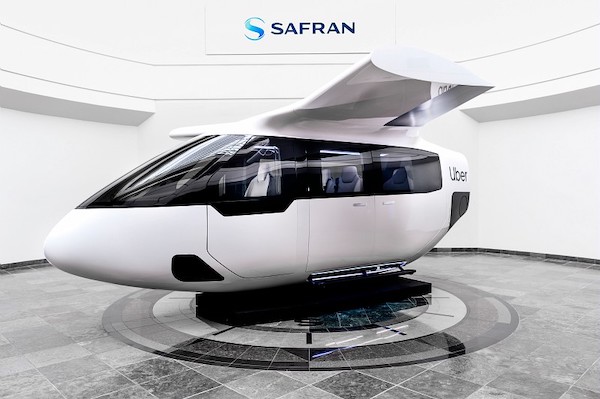 The designers of Safran Cabin focused on providing four passengers a safe and comfortable experience along their very short flight. Passengers shall have a common experience in an Uber branded cabin interior, regardless of which OEM built the aircraft.
Norman Jordan, CEO of Safran Cabin said: "After the overwhelmingly positive feedback at the Uber Elevate Summit in June 2019, we are delighted with the opportunity to present the eVTOL cabin together with Uber to the business aviation community at NBAA".