JetBook confirmed today launching JetBook 2021 Diary and Planner. It is the World's First International Aviation-Themed Diary and Planner which will be available in Three Different Versions! JetBook 2021 Diary and Planner is high-quality diary and planner packed with gorgeous aviation images, information, and personality to help to get organized and well-balanced business and private life in effective way. It brings together all dates and information about key aviation exhibitions and conferences as well as international yacht shows which becomes often attended by aviation professionals, their clients and business partners.
The JetBook 2021 Diary and Planner isn't just well-structured, so you can organize your whole life efficiently. It's also an adventurous celebration of the beautiful machines in the aviation industry," said Antónia Lukačínová, Jet Book's author. JetBook Diary is designed for international travels providing information about time zones, measurements and conversions, and IATA codes of the most flown international airports. It is packed with personality when it helps not only with daily planning and organization but it features also mood-boosting jokes, motivational and inspirational quotes, and more to keep things fun.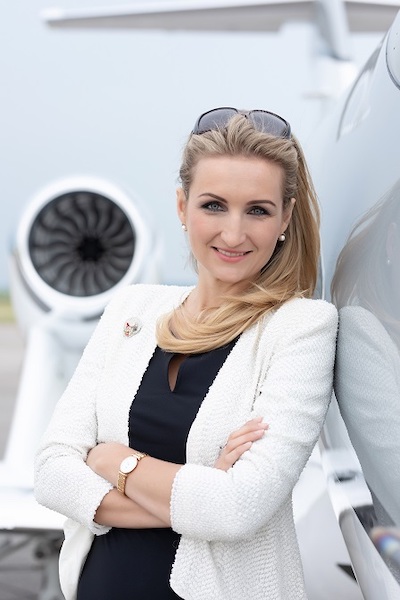 "The JetBook Diary comes with all the standard organizational features you'd expect – and some exclusive content that you won't find in any other planner perfect for all aviation professionals but also for their clients and business partners," Lukačínová added. It is available in three different versions – standard edition for individual customers, fully customized for corporate customers and third version is dedicated to flight attendants packed with modern illustrations from stewardess life.
For more information about JetBook and the luxury aircraft marketplace, please visit https://jetbook.org. For all general and media inquiries, please contact Antónia Lukačínová at +421 911 656 999 or email her at [email protected].
JetBook is a complete portfolio of private business jets and helicopters available today, which also features insightful interviews with leaders in the aviation industry. Complete with full model specifications, descriptions, and images, JetBook provides readers with a snapshot of today's business aviation market. For more information about JetBook, please visit the company's website.