First ever global helicopter charter alliance is launched to provide clients with a world-class standard in luxury rotorcraft travel. Such announcement was made by Luxaviation Helicopters. So welcome - Luxaviation Helicopters Charter Alliance!
What such alliance will change for operators, clients, brokers? First of all - is it set up to connect VIP helicopter charter operators. Second - it is meant to open new opportunities, new destinations for clients, brokers and operators all arround the world.
Who are members if the team? Luxaviation Helicopters is launching this alliance with HeliFlite ( US), HeliAustria ( Austria), Azur Hélicoptère (France), PhilJets (Philippines) and Starspeed ( UK), which is a part of Luxaviation Group.
Combined, the alliance gives brokers and clients access to 70 luxury VIP helicopters globally, including ExecuJet's fleet of helicopters based in Mexico and South Africa.
All alliance members must undergo an approval process to ensure they meet Luxaviation Helicopters' exceptional standards in safety management. All members will also benefit from Luxaviation Helicopters' shared practices in industry certifications, efficiencies and customer service.
Charlotte Pedersen, CEO, Luxaviation Helicopters, says: "Since launching Luxaviation Helicopters as the world's first VIP helicopter charter company in 2017, we have always looked for ways to partner and work with operators in different regions to provide a truly global service. The launch of the Luxaviation Helicopters Charter Alliance takes this a step further, as approved members can call upon each other to unlock more of the world's regions and open them up to their clients.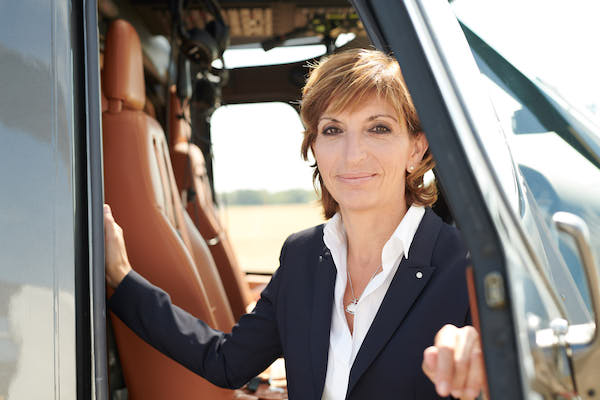 "We are extremely excited to build on and develop the Luxaviation Helicopters Charter Alliance which provides clients with an assurance and confidence in safety standards. We look forward to welcoming more like-minded operators who have a commitment to quality and safety, and we are already speaking to other operators that we hope to confirm soon."
Kurt Carlson, CEO, HeliFlite, says: "We initially partnered with Luxaviation Helicopters at EBACE in 2018 and have enjoyed a fantastic relationship with them since then, significantly boosting our profile in Europe. We are delighted to be members of the mutually beneficial Luxaviation Helicopters Charter Alliance because it enables us to act as the worldwide aviation solution for our clients.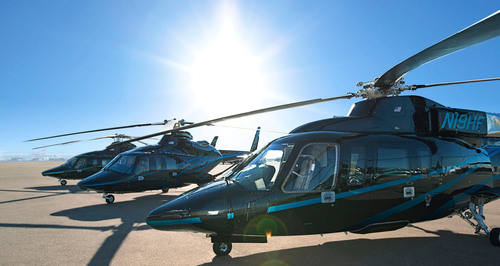 "We pride ourselves on our Wyvern Wingman and ARG/US Platinum safety ratings, the highest in the industry, and being part of the alliance will enable us to recommend similarly esteemed operators in other regions to our clients. We are excited to see the alliance develop as more and more global operators come on board, which will lead to a more streamlined and seamless service."
Michel de Rohozinski, CEO, Azur Hélicoptère, says: "We are very pleased to be working closely with Luxaviation Helicopters and the other members of the Charter Alliance. The South of France is an extremely popular region for luxury and VIP helicopter charter, and we are thrilled to offer our valued clients the opportunity to access assured and reliable rotorcraft connections in other parts of the world. We look forward to working with our global partners to develop our client service, operational support and future business developments, as part of the Luxaviation Helicopters Charter Alliance."