Recently Airbus Helicopters Vostok and his partner "Heliport Russia" in a festive atmosphere handed the keys to two brand new H130 helicopters to customers. One of the helicopters was the anniversary, two hundredth delivered in Russia. Both of H130 will be used in Magadan Region, where it will be operated for private owners. Artem Fetisov - commercial director of Airbus Helicopters Vostok said there is now six similar helicopters operated in Russia.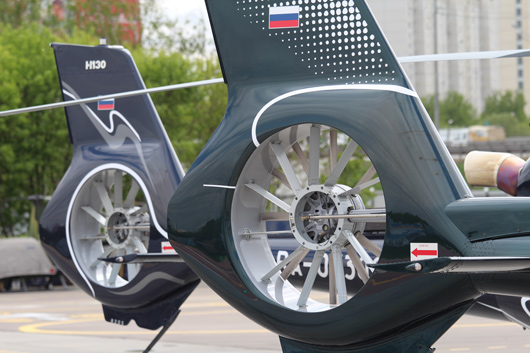 "We have shown H130 in Russia for the first time two years ago and the interest is growing steadly ever since. Our helicopters fly in Moscow and in Siberia, and the Far East, as well as operate in Kazakhstan. I hope that the harsh climatic conditions of Magadan will prove once again the strength of H130 and once again prove the unique capabilities of our helicopters. Airbus Helicopters Vostok works in Russia for twenty years and our team is very proud that Airbus Helicopters has foreign helicopters market share of 60%. I would also like to thank our partners. When the helicopter service "Heliport Russia", we do not worry, "- said Mr. Fetisov.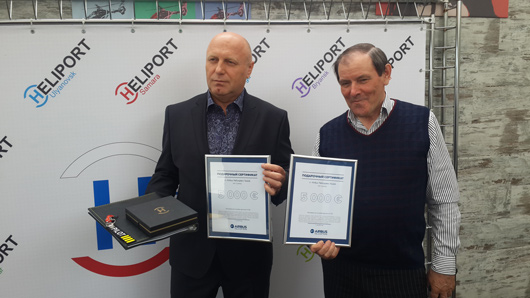 General Director of "Moscow Heliport" Nina Abulova noted that the company operates H130 for two and a half years and is very happy with the results. "The number of 200 indicates confidence customers have for the Airbus Helicopters brand. Today we have a really extraordinary event, we celebrate an important milestone of our partnership. Thanks to our partners of Airbus Helicopters Vostok for comprehensive assistance and support. "
"Heliport Moscow" did a complete check of the helicopter and all necessary documents, as well as made a test flight with manufacturer representative. The helicopter has successfully passed the acceptance procedure.