From 1 May, Sky Atlas introduces a brand-new price list for ground handling and passenger services in Russia, based on the all-inclusive fixed-price package principle.
In Russia, when business aircraft owners and operators receive their bills for ground handling, they are often confronted with a long list of operations that they didn't order or budget for. It often comes an unpleasant surprise and leads to disputes.
Sky Atlas, the provider of ground handling and flight support in Russia, has introduced a brand-new price list to the Russian business aviation market.
From 1 May 2017, all clients who are arriving at or departing from Moscow Sheremetyevo International Airport can make the process easier by using the new Sky Atlas price list. The list is based on the package principle, where handling services are calculated and a fixed price is quoted. This allows the client to work out their expenses accurately before the flight.
As well as essential FBO services, the price list includes additional options, including refuelling, aircraft parking, hangar storage, VIP terminal passenger services and so on. Prices for these services are also fixed in the new price list. This allows clients to choose only the services they really need and to know the cost in advance.
Nicolas Winkel, Sky Atlas CEO, says: 'We have launched a tool that is mutually beneficial for us and for our clients. For example, a super-middle jet, say, Challenger 605 – its handling will cost only €1600, that's all. And if the plane is permanently based here in Sheremetyevo, the price will be even less. The price includes an optimal set of FBO services, everything that is essential to make a flight, but it's no problem to book extras, like refuelling or cleaning a jet. So, the bill will include just two or three items, instead of dozens like it used to.
We've chosen Sheremetyevo as our starting point because we've got our head office and operations control centre here. But Moscow SVO is just one of the airports where we provide our services. Soon we are going to introduce similar price lists for St Petersburg Pulkovo and all other airports in Russia and the Commonwealth of Independent States [CIS] where we have representatives. Today, this is more than 140 airports.'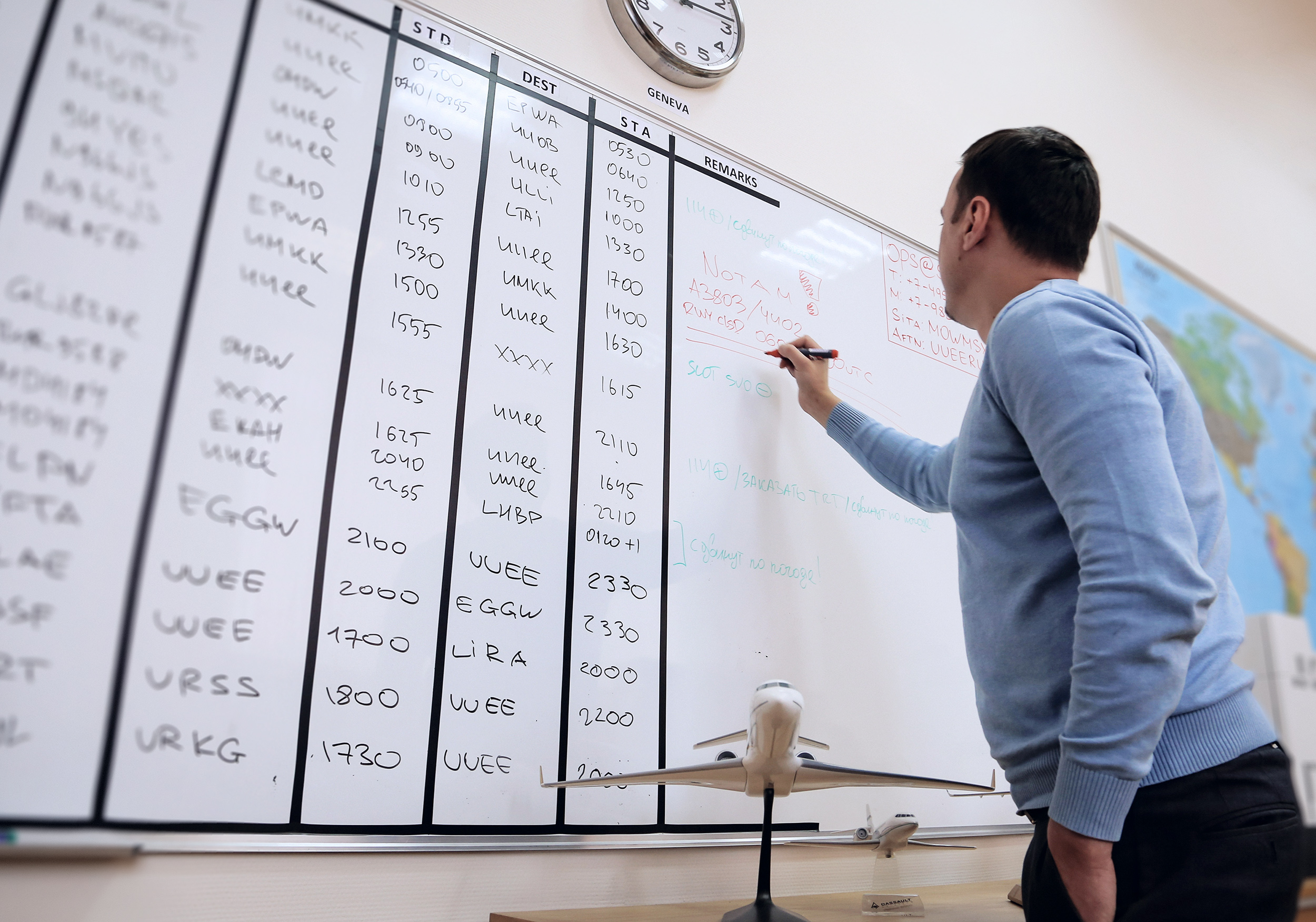 The price list is divided into three levels: Gold is the basic one; Frequent Flyer is dedicated to regular customers; and Premium is for clients who have long-term contracts for apron or hangar aircraft storage. For the first two months, all Gold clients will be granted with Frequent Flyer level discounts.
Sky Atlas provides a full range of business aviation services in Russia and the CIS and now, with the brand-new price list, its clients can add exact costs forecasting to the list.
Sky Atlas has also launched a promotion offer for new clients where they can discover the convenience of using Sky Atlas services and make a decision for regular cooperation.
Download the new Sky Atlas price list here: https://www.skyatlas.biz/upload/%D0%A0ackage_price_SVO_Moscow.pdf