SEA Prime, part of the SEA Group managing, under the brand of Milano Prime, the Business & General Aviation infrastructures of Linate and Malpensa, presents the new Business & General Aviation Terminal of Milano Malpensa international airport, officially inaugurated last 23 July.
Milano Prime at Malpensa extends over a surface area of 1,400 m2 in a dedicated area of Malpensa airport, between Terminal 1 and Terminal 2 with 50,000 sqm apron and a 5,000 sqm hangar accommodating the latest generation of executive jets.
The opening of the new Terminal has allowed SEA Prime to develop the potential of the market and territory, also satisfying the growing needs and demands of VVIP passengers, including from the Middle East and Africa, who fly First and Business Class and then use helicopters or private jets to reach destinations in Italy and Europe.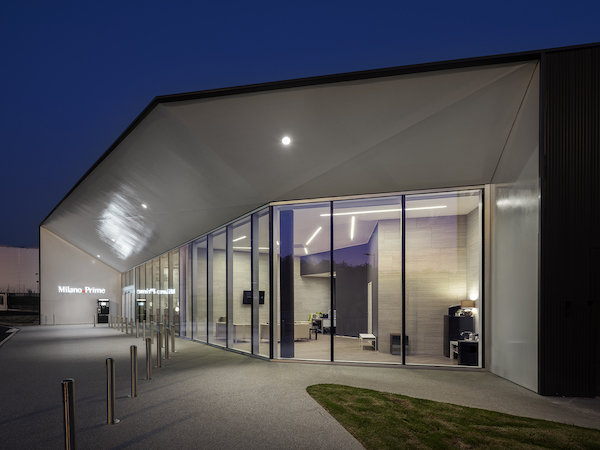 "Just two months after opening, Milano Prime is achieving excellent results in Malpensa: in August Milano Primealready recorded an increase in General Aviation traffic of more than 180% on the same period of last year, thus confirming the important role played by Malpensa Prime as a gateway granting access to the city of Milan, to Lombardy, to the surrounding regions and the main tourist routes", commented Chiara Dorigotti, Chief Executive Officer of SEA Prime. "The new Malpensa Terminal enriches and completes the offer of SEA Prime for Business & General Aviation operators and passengers".
The opening of Milano Prime in Malpensa happened just a few days ahead of the closure of Milano Linate airport, from 27 July to 27 October, thus allowing the new Malpensa Terminal to welcome the General Aviation traffic during the most important fashion and sports events happening in Milano.
At the same time, Milano Prime at Linate maintained helicopter operations also during closure, reaching peak movements from 6 to 8 September when, on the occasion of the Formula 1 Grand Prix, like every year, Milano Primehas welcomed in Linate drivers, teams, sponsors and spectators of the Formula 1 Grand Prix, offering a helicopter shuttle service from Milano Prime to the Monza racetrack. During the Monza weekend, Milano Prime at Malpensa also got great results, recording more than 400 movements in the three days alone.