EBASCON, the industry's key European Business Aviation Safety Conference, offers unparalleled insights into the developments within the industry. The conference will take place in Vienna from February 20 to 21, 2018 and feature a host of business speakers and visionaries, sharing their views and strategies on how to develop a safety culture in the business aviation sector.
Like in the past seven years, the annual conference offers the unique opportunity for participants to exchange ideas and thoughts with presenters and the audience. It is therefore an ideal platform for attendees to expand their network and build connections.
The EBASCON 2018 VIP Speaker will be Christian Rode, Fighter Jet Pilot, Keynote Speaker and Certified Auditor for Safety Management.
Further speakers will be
Soufiane Boufous, PhD, Senior Lecturer, School of Aviation at the University of NSW, Sydney/Australia. He will talk about 'The potential application of data linkage in aviation safety'.
Paul D. Krivonos, PhD, Emeritus Professor Communication at California State University, Northridge (CSUN), and Jan Peeters, SRM Coach, who will introduce 'Effective communication for aviation safety management systems - a matrix for safety teams and safety meetings'.
Martin Hamilton, Vice President Business Development and Marketing at Aircare International. He will give a presentation on 'The hidden values of outsourced simulator-based emergency procedures training to business aviation flight departments'.
Jens Friedemann, Investigator in Charge at BFU Germany. He will provide insight into recent accidents and incidents in business aviation.
Volker Stuhlsatz, Senior ATM Specialist at EUROCONTROL Maastricht-UAC, who will introduce the latest aviation safety trends.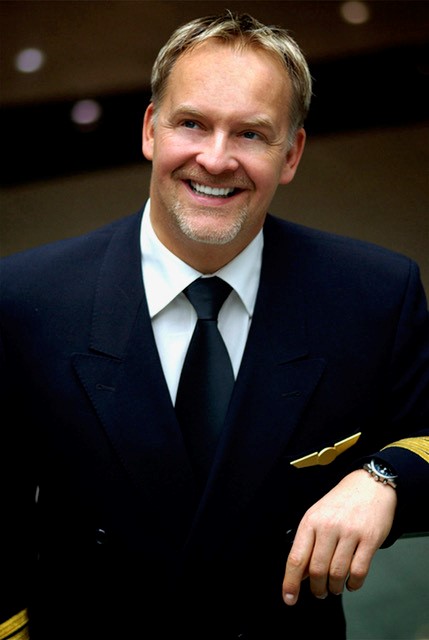 Founder and Chairman of EBASCON, Christian Beckert said, "Looking at the speakers and presentations scheduled for the eighth EBASCON, I am confident that it will again be an annual highlight for business aviation professionals in Europe. The 2018 conference will feature key sessions on a variety of topics ensuring the highest possible safety standards in the industry. I am sure EBASCON 2018 will provide an interesting platform for delegates and I look forward to meeting them in Vienna."
For more information about EBASCON 2018 please visit: www.ebascon.eu