Even during corona caused crisis, aviation professionals are doing everything possible in order to meet each other, to discuss the actual state of industry as well as measures and solutions in order to relaunch it soonest possible. As you understand, at this point meetings are quite virtual, online. Three days MACE 2020 - Malta Aviation Conference and Expo, became a very interesting platform for industry, let us share some points with you.
First topic we would like to share with you – Financial sustainability and the Major Disruption, some feedback of this panel discussion. We had a pleasure to hear four participants of the panel: Marie-Laure Gassier, Senior Adviser Jets and Yachts BNP Paribas Group, Jane Turner, the CEO of Centtrip, Mr. Khader Mattar, the CEO of IC Leasing and Alexandra Asche, Sales director for Europe of Global Jet Capital.
All panel participants concluded that the market has changed, it is obvious. But all of them are quite confident that the market of financial services for business aviation will pick up much quicker comparing to other sectors.
There are very few of new request, but a lot of job on transaction started before covid yet. In general, clients are looking for smaller aircraft, primary for flights between regions, less long-haul flights. So the regional market became much more important. Clients are still in need to be educated, as many of them are discovering what business aviation might bring to them as solutions. In back in 2008, aircraft prices were heavily impacted by the crisis, this time the situation is far from that.
We've asked all of participants very same questions, here are first two answers: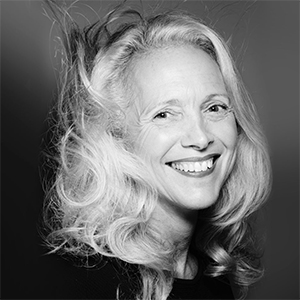 Jane Turner, the CEO of Centtrip:
Q. In your opinion, for how many years the industry will feel the impact of corona caused disruption?
A. At Centtrip, with clients who operate at the sharp end of the industry, we are in the unique position of hearing the views of frontline CEO's, Accountable Managers and CFO's of commercial, wet/dry leasing and private aviation companies.
In general, there is a consensus that post Covid the Aviation industry will experience some degree of consolidation with each new group or consortium controlling a larger share of the market and the available routes.
That said, unlike previous crisis which were the result of a general downturn in the global economy, the industry is currently challenged by government-imposed sanctions on movement as opposed to a lack of demand or the desire to travel, at least for the moment.
How long the industry will feel the impact of Covid will entirely depend on government appetite to sustain the current level of restrictions. Once people can travel again freely, without fear, there is enough pent-up demand for the industry to be able to make a quick bounce back.
Q. What major trends you see for 2021, based on the unique 2020 experience and with all precautions possible?
A. More commercial airlines, some of which were teetering on the brink even before Covid, are sadly likely to disappear unless they can act quickly and adopt new business models to become more sustainable ventures thus ensuring any external financial support continues to remain available.
In some areas the impact of Covid-19 has accelerated the need for innovation, for example the adoption of more seamless and paperless check-in and a less hands-on security checks. These operational improvements will likely continue, with technology playing a bigger and bigger part in airports and streamlining of the overall passenger experience.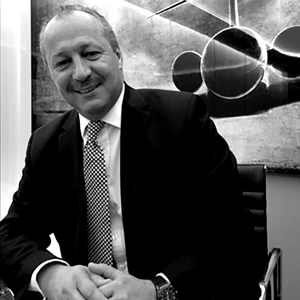 Khader Mattar, the CEO of IC Leasing:
Q. In your opinion, for how many years the industry will feel the impact of corona caused disruption?
A. We foresee that the impact of the pandemic on the overall aviation industry could last until 2022 - 2023, with gradual improvements from its current state over the coming couple of years. The impact on general aviation will be short lived as we can already see a turnaround taking place through charter demands and preowned acquisition, coupled with an overall increase of wealthy individuals globally, and a preference to fly executives privately to improve productivity.
Commercial aviation however was heavily impacted due to restriction of movement, travel, trade and so on, in addition to the effect of job losses, decreased purchasing power and habits, and the adaptation towards a more digital centric world.
Overall, our sentiment is positive as travel and movement is at the core of humanity and we believe these are temporary disruptions.
Q. What major trends you see for 2021, based on the unique 2020 experience and with all precautions possible?
A. A gradual and steady rebound of the overall aviation industry will be seen over the coming 2 years, we believe general travel trends will centered around air bridges, pre-travel testing, and overall precautionary measures still being the norm.
Regarding general aviation, the increase in charters will continue, pre-owned aircraft demand and acquisition will see a spill over to new aircraft acquisition as quality pre-owned jets become scarce. This uplift will continue to have a positive impact on the business aviation sector and lead it to new growth.
To be continued!