I am sure a lot of you were reading some feedback regarding the 4th Caribbean Aviation Meetup, an amazing result oriented aviation event. So this is the time when you have to take you agenda and make a reservation for the 2020 edition dates! Be ready to discuss and to act, this is the essential difference!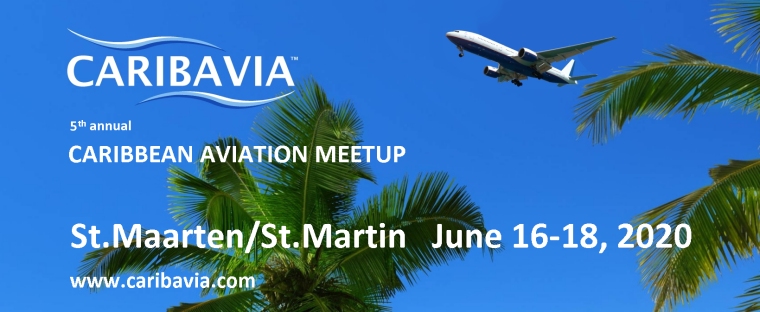 The next, 5th annual, Caribbean Aviation Meetup conference will again be held on St.Maarten/St.Martin on June 16-18, 2020. CARIBAVIA as the event is popularly called, is the most significant results and solutions oriented communication platform on the subject of 'airlift' in the region. It has gained increased appreciation by international professionals and experts of the aviation, tourism and investment industries.
Under consideration is to extend the event to a full 'Aviation Week', because of the interest from other organizations to join-in this week with meetings, workshops and sessions.
"We format and shape the event towards the current needs and the future opportunities in the region which is a dynamic process," according to conference chairman and coordinator Cdr. Bud Slabbaert. "We use foresight and look beyond current situations. One should not be surprised next year to see a demonstration of taxi-drones at the conference by one of the major multinational aircraft manufacturers. We are not focusing as much on growing numbers of participants, but therefore rather on rising the quality and value of the content of the presentations."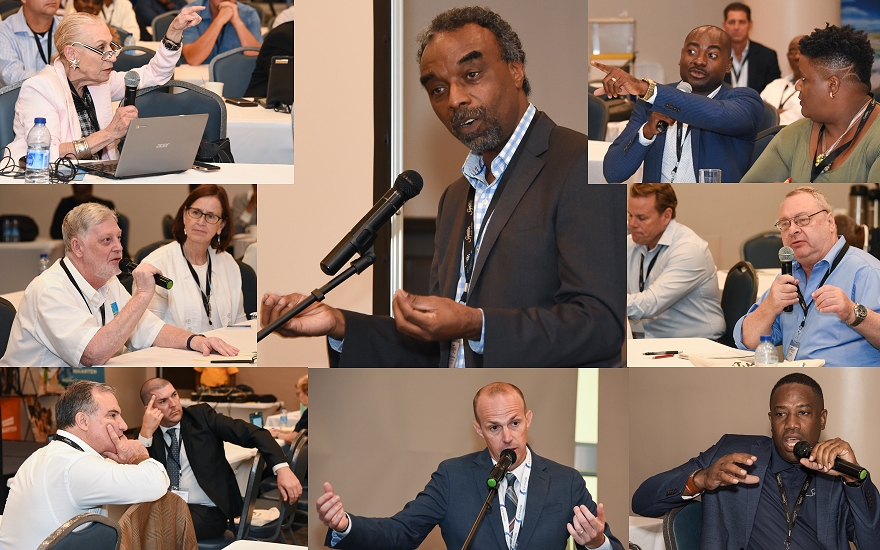 CARIBAVIA is characterized by encouraging interaction between the professionals who present their case and those in the audience who not just listen but request a microphone to ask questions or to make comments and suggestions.
"When we heighten the level of communication between all conference participants, we amplify the issues and intensify the exploration of new ways and means to improve air transportation and the positive impact on economies and communities of the region," continues Slabbaert. "I'm not interested in sit-and-listen conferences. We need progress."
Airlift is the common denominator of the interests of stakeholders in aviation, tourism, business development and investment industries. It is equally important to government decision makers. CARIBAVIA tries to bring them all together for better understanding and increased collaboration.
A very personal THANK YOU for the engine of that events Cdr. Bud Slabbaert! Be sure 50skyshades and our partners are looking forward to meet you during next edition!