Less than a week to wait for MEBAA Show Morocco! Are you ready? Check if your registration is done!
It will open 25 September at Marrakech Menara Airport, bringing together the leading names of business aviation at the centre of the industry in Africa. Hosted by the Middle East & North Africa Business Aviation Association (MEBAA) and the Morroccan Office National des Aeroports (ONDA), the event will feature key industry players from around the world, including Bell, Air Ocean Maroc, Dassault and Swissport Aviation, among others.

Business aviation movements in Morocco are increasing steadily, as a result of its strategic location between Europe, the Middle East, and the rest of Africa. In fact, the number of business aircraft movements in the MENA region is predicted to reach 175,000 by 2020, while the number of registered aircraft is expected to increase to 1200.

Africa's business aviation market is growing fuelled by increased commerce and gaps in the commercial aviation sector. At the same time, Morocco is actively targeting and attracting the aerospace and business aviation industry through its Vision 2020, which aims to place the country in the top twenty destinations globally through sustained growth.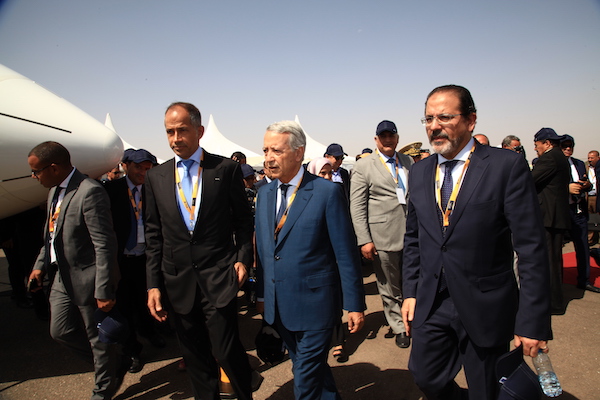 "Morocco has several advantages when it comes to developing the business aviation sector," says Zouhair Mohamed El Aoufir, CEO ONDA. "Its location, dynamic economy and tourism, a growing aeronautics industry and the support of world-renowned foreign investors. Our main asset is a network of airports covering almost the entire Kingdom supported by the necessary aeronautical infrastructure along with the important economic and industrial development of our country, offering many opportunities for investment in business aviation."

This investment has already begun – a new dedicated business airport will open in the country within the next few years which will complement the new FBOs by Jetex and Swissport Executive Aviation that are opening this year. In addition, Sarah Airways, which launched in 2018, believes in the potential of the Moroccan market and has chosen the MEBAA Show Morocco to promote itself to the business aviation community. Montasser Channoufi, CEO of Carthage Sky Services also cites infrastructure growth, particularly in Moroccan airports, plus interest in the region from operators and industry players as the reason it is a key market.

"We are looking forward to the opening of the MEBAA Show Morocco," says Ali Alnqabi, Founding & Executive Chairman of MEBAA. "With so many new exhibitors keen to take advantage of the region's opportunities, plus those returning for the second and third time, it is surely set to be an unmissable two days for the business aviation community."

The MEBAA Conference will take place the day before the show opens, the 24 September, at the Mandarin Oriental Hotel, while the show takes place 25-26 September at Marrakech Menara Airport. For more information or to register to attend, please visit mebaamorocco.aero.