People stayed at home to admire the unique live tour of the iconic Boeing 747.
Thursday afternoon on April 9, Corendon Hotels & Resorts went live on Facebook to bring people from home to the secret places on the plane that passengers should normally never be allowed to enter. The interactive tour was given by an enthusiastic Corendon employee and an experienced Boeing 747 pilot, who incidentally was able to fly this jumbo last time.
The duo were people's home put to work by the many questions that were asked during the tour. For example, there is in to see the livestream that the black box was hidden in the back of the plane, which turns out to be orange. The viewer was surprised several times when the two "presenters" did not enter a toilet cubicle, but ended up via a steep staircase at the sleeping cabins of the steward (ash), where no fewer than 8 people can sleep (!). The enthusiastic duo also showed via the camera how a secret hatch in the business class led to the luggage compartment. At the end, the viewer received a detailed explanation of the cockpit of passionate pilot Erwin van der Waart.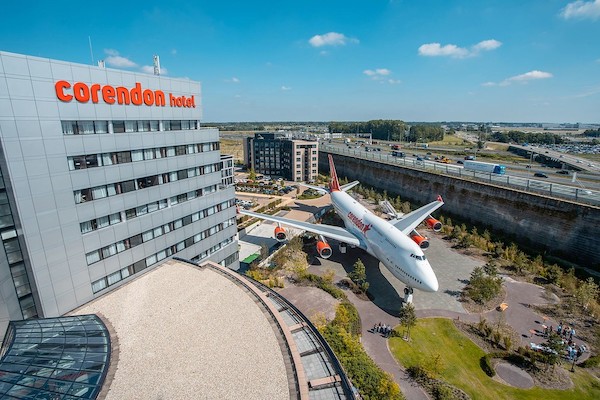 In short, the tour has become a direct hit on the internet. Within a day, the live stream has been viewed more than 50,000 times. The success is probably because it is accessible to everyone to watch. "It doesn't matter whether you like young, old, male, female, or not airplanes, almost everyone has flown at some time and is curious about the secret places in an airplane. An airplane just has something magical, "says Jelmer of Corendon Hotels & Resorts, who was" shown around "on the airplane by the pilot. A flight will never be the same after seeing this tour!
The entire live tour of the Boeing 747 and the short videos can be viewed via: https://www.corendonhotels.com/boeing747