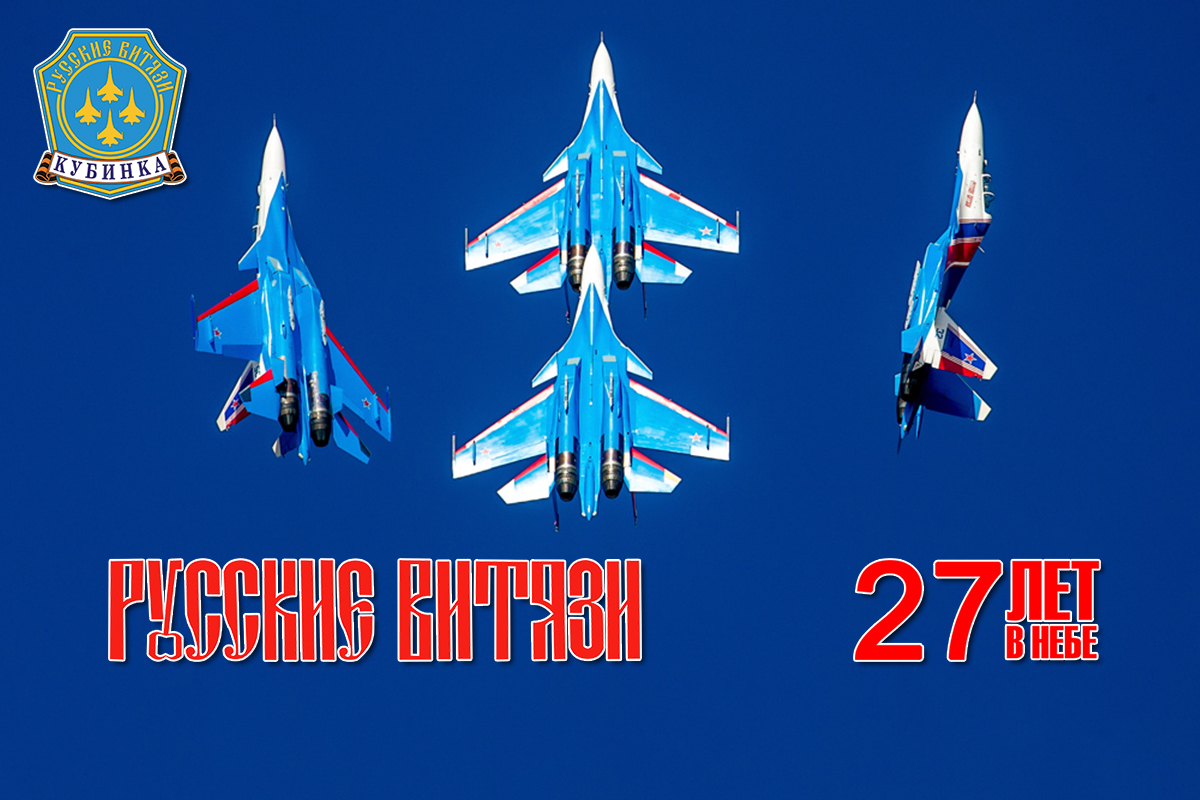 Since their creation on April 5, 1991, the Russian Knights (Russkiye Vityazi) aerobatic team of the Russian Air Force have swept spectators and aviation specialists off their feet with their amazing stunts.
The Russian Knights was created as an aerobatic team of six Sukhoi Su-27s and it is the only aerobatic team in the world that performs stunts on heavy fighters.
Together with the Strizhi (Swifts) aerobatic team, they are often invited to the largest air shows and festivals across the globe.
Russian Knights represented country's aviation in Great Britain, France, USA, China, Czech Republic, Slovakia, Norway, Luxembourg, Belgium, United Arab Emirates, Malaysia, Turkmenistan, Finland, Belarus. Since 1993, they are indispensable participants in the MAKS international air show.
Now six people are flying in the air group's main staff: Colonel Andrei Alekseev, Colonel Sergei Shcheglov, Lieutenant Colonel Alexander Bogdan, Lieutenant Colonel Oleg Yerofeyev, Lieutenant Colonel Alexander Dyadyra and Major Vladimir Kochetov.
Russian Knights are based in the Moscow region of Kubinka. For 25 years the air group flew on single-seat Su-27 fighters and two-seat Su-27UB fighters.
In the fall of 2016, it was fully manned by the new ultra-maneuverable Su-30SM, and from December 1, 2016, began flying on a new type of aircraft.