Airlines are encouraged to take a quantum leap into digital and learn to think like the world's largest innovators and disruptors in February. Aircraft Interiors Middle East (AIME) 2020, taking place 25-26 February 2020 at Dubai World Trade Centre (DWTC) will feature free-to-attend inflight entertainment and connectivity (IFEC) Seminars on the show floor across both days of the show, led by speakers from the region's leading airlines.

Representatives from Emirates Airline, Etihad Airways and Gulf Air will be among those speaking at the IFEC Seminars at AIME 2020, joined by others from South African Airways, Pakistan International Airlines and Oman Air. They will provide insights into topics ranging from communication, satellites and antennas to digitisation; balancing hardware and software on aircraft; and cyber security.

IFEC has an incredible impact on passengers' onboard experience and is a rising star of the aircraft interiors industry. It is estimated that 7,500 aircraft are currently Wi-Fi enabled and 70% of those are in the United States or Middle East. Airlines are aware of this importance, in fact Emirates Airline announced it has invested USD$200 million in aircraft connectivity for passengers and 99% of their flights are Wi-Fi enabled.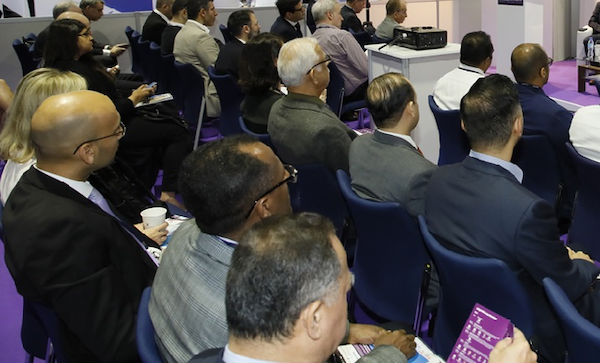 The Future Airline Infrastructure panel, led by Borja Dosal Roiz, Avionics Lead Engineer, Engineering Fleet Management of Etihad Airways and Abdul Khalique Samejo, Project Engineer (IFE & Connectivity) at Pakistan International Airlines, will highlight technological and operational topics and benefits for the utilisation of LiFi as a transport mechanism for data in the aircraft cabin. Discussions will also focus on how airlines can go from investment in new connectivity technology to using connectivity to optimise flight operations and how technical and engineering departments can collaborate for connectivity to make a difference.

Zak Liyaqat-Ali, Senior Manager, Components at South African Airways will present a case study to share lessons along with discussing the current state of IFE and top five future recommended improvements. These topics are timely for airlines looking to remain competitive in today's markets as the total number of connected planes could potentially increase to 21,000 by 2026.

The seminars will take a closer look at the latest innovations in IFEC technology, which have become increasingly critical as passengers demand a more immersive experience. Abduljadayl, Manager, Onboard Product Cabin Interior and IFE from Saudia and Alia Al Qalam Al Yafei, Manager Development Engineering – Avionics IFE from Oman Air, will join a panel discussion to explore how airlines are enhancing passenger experience through IFEC.

In addition to featuring the IFEC Seminars, the Aircraft Interiors Middle East two-day exhibition will feature companies representing all sectors of the airline interiors industry and is co-located with MRO Middle East. To see the full agenda for the IFEC seminars and register to attend, please visit aime.aero.