This year the Belgium 1st Squadron - the Stingers - based in Florennes, Belgium celebrated their 100th anniversary by commissioning an aircraft with a special livery design from Didier Wolff and Happy Design Studio. A one of a kind, the aircraft has recently been seen at some of the most prominent airshows in Europe including: the Royal International Air Tatoo, the Nato Days at Ostrava and St-Dizier meeting de l'air de la Base arienne 113.
Commissioned to deliver the best possible design for the Belgium based F17c for this very special anniversary, Didier Wolff created and supervised the painting of the new livery which went through the usual validation steps in approximately 2 months.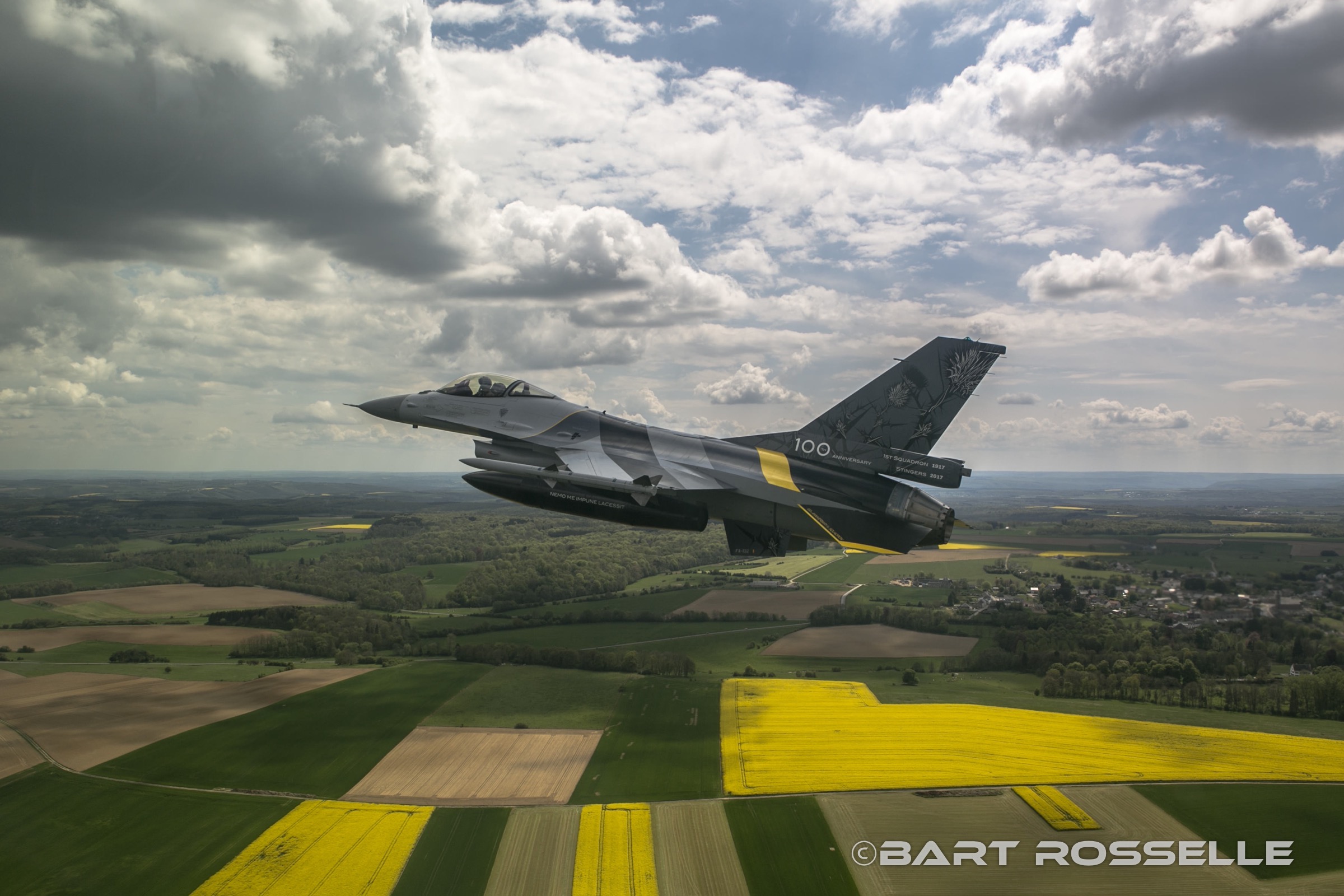 The thistle, the stingers emblem, echoing the squadron's name, has been redesigned, sharper than ever, and is displayed on the tail in a black and white scheme, discretely framed within the tail's shape as to reinforce its sharpness. The geometrical and symmetric lines covering the fighter's body was a mathematical challenge to create the perception of straight lines when they are in fact curved.
Happy Design Studio took care of the entire project in order to prepare for the painting of the aircraft. From design to final delivery, the technical paint schemes, the calibration of colours, suppliers and stencils productions. The Blackbird 4's new livery was painted in 6 days with a total commitment from each team member and full support from the base.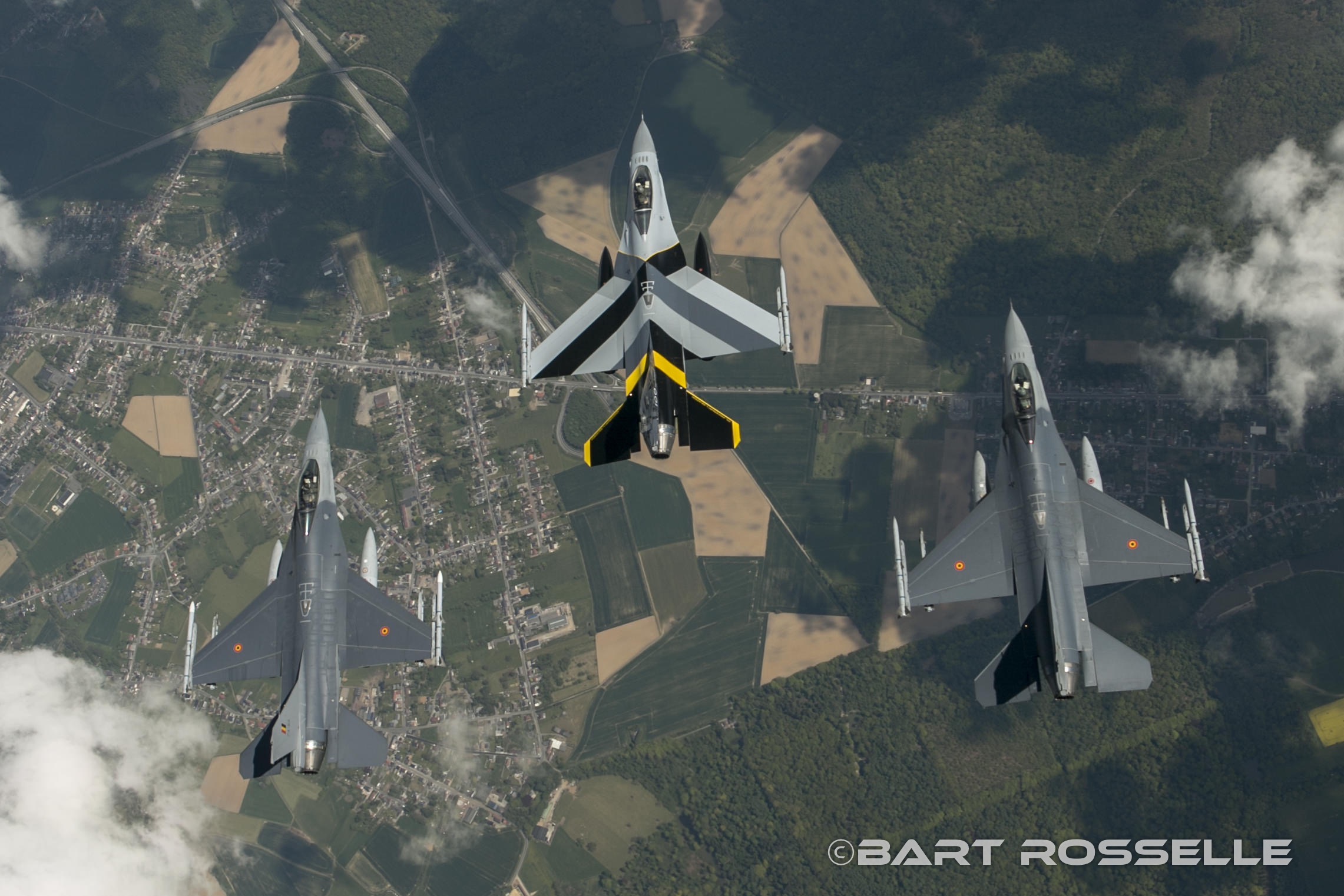 The spirit of the squadron is sustained by its latin moto: "Nemo me impune lacessit"- no one provokes me with impunity - by its name, the stingers squadron, and by the thistle, when these are all combined they create a very strong and powerful image. Such spirit and history had to be naturally revealed through the livery design. In creating the design Didier Wolff brought out all that was important to the team and made them proud of the new aircraft livery.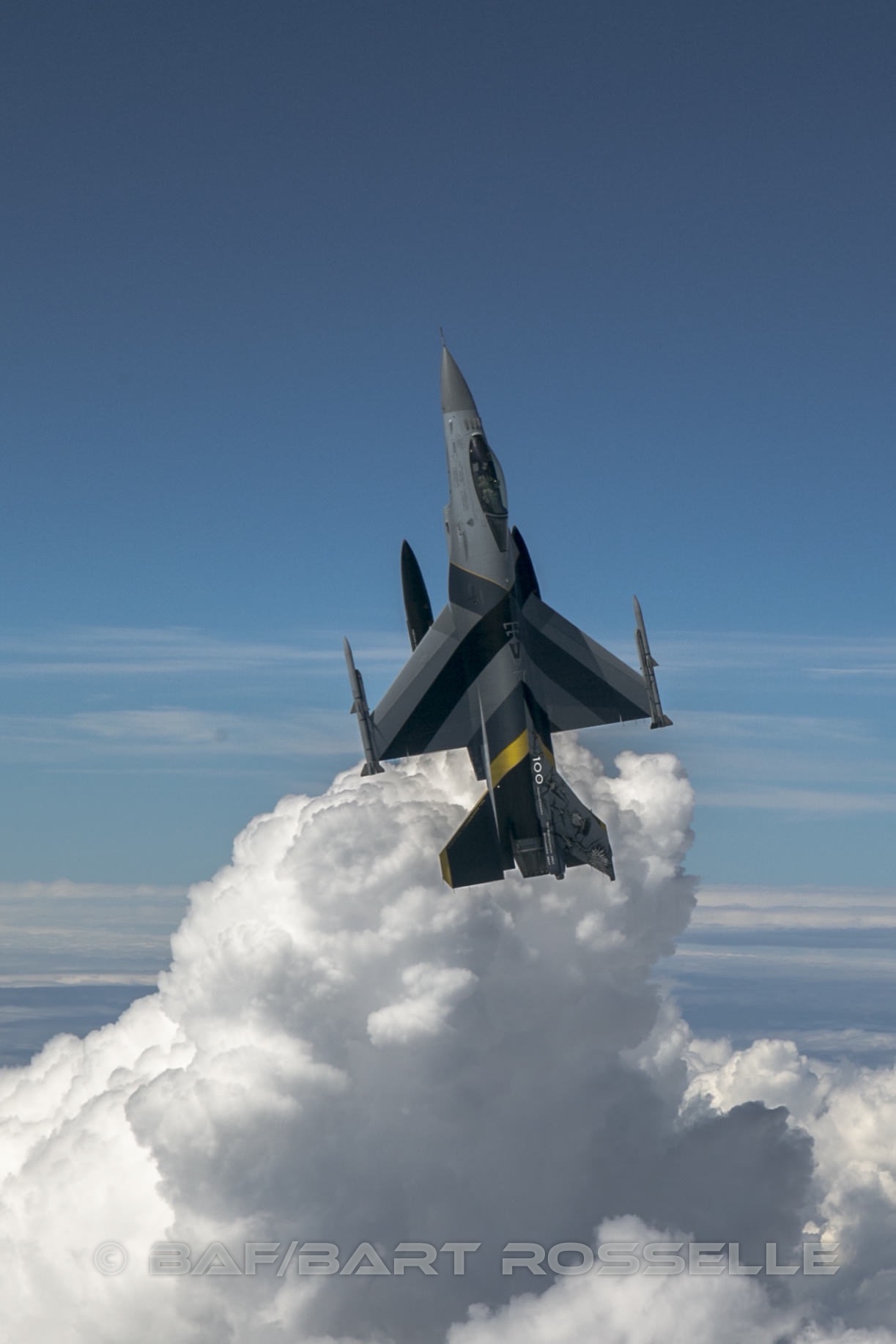 Didier is used to working for military squadrons. He started with the French 1/12 Squadron Cambresis when hosting the 50th anniversary of the Tiger Meet. This showcased the studio's first fighter livery, a mirage 2000c tiger inspired for the occasion. He also created a still remembered livery, designed for the French Air Base113 StDizier Squadron's Rafales for their 30 000 cumulated flight hours.