The Latvian airline airBaltictoday, on April 16, 2018, began studyprocess for the first group of students of airline's newly established Pilot Academyat airBalticTraining. The first group of 12 students will become airBalticpilots upon completion of the full-time programme in about two years from now.​
Martin Gauss, Chief Executive Officer of airBaltic: "It is a historic day not only for the students but also for airBaltic. Launching our own Pilot Academyhas been a major step in securing that more Baltic pilots will join our airline in the future."
Pauls Cālītis, airBalticSVP Flight Operations: "We are the first to receive certification for the Integrated Airline Transport Pilot course in Latvia. New training aircraft are ordered and studies have begun. Going forward, we will continue to deliver the most modern and professional education to our students. airBalticTrainingPilot Academyis the only programme to offer high calibre pilot training, which will lead to employment as an airBalticpilot. We are proud to create this unique opportunity for Latvians and our Baltic neighbours."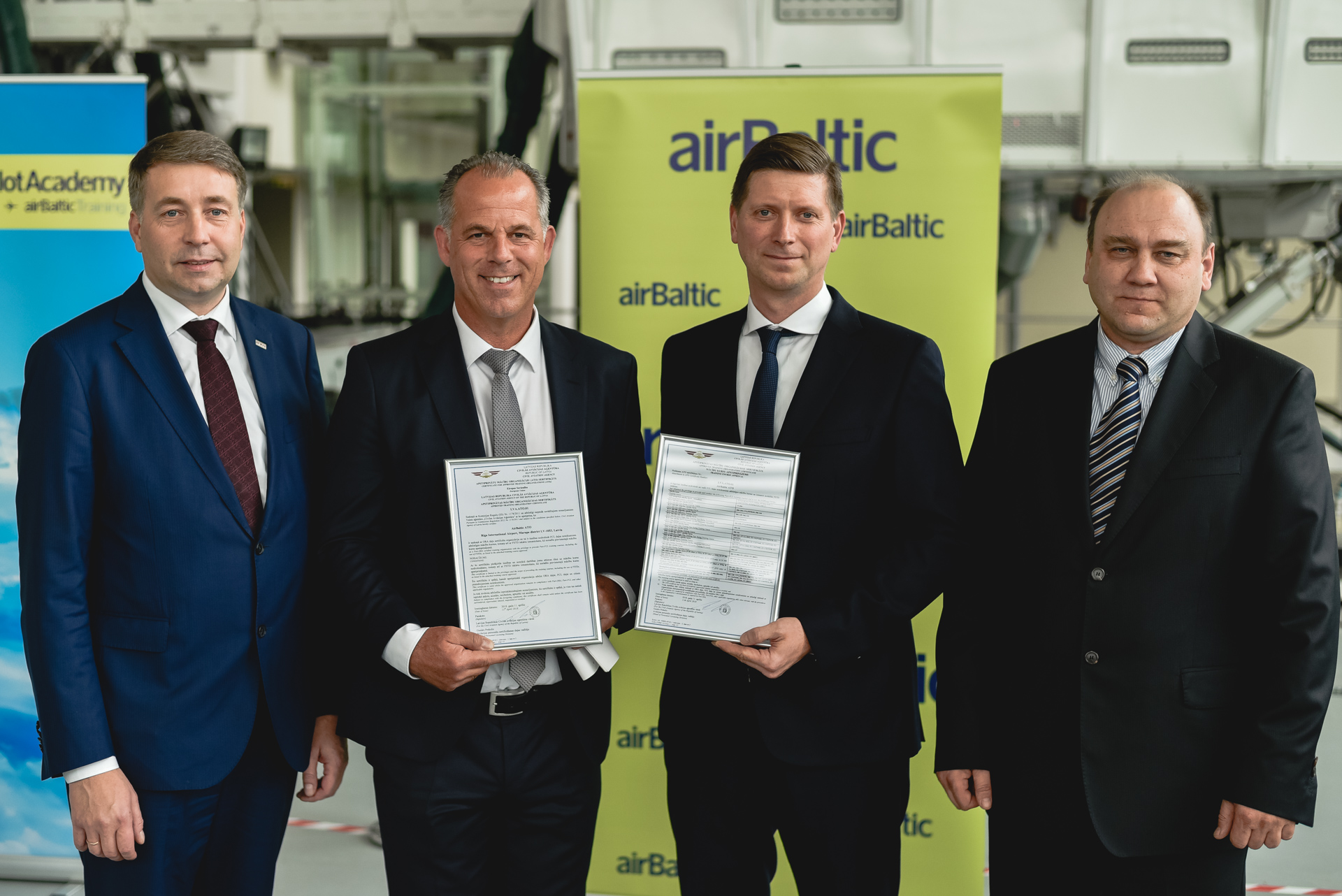 The application process for the fall group of airBalticTraining Pilot Academywill begin in June 2018. For more information and applications, please visit: http://airbaltictraining.com/pilotacademy/en/.
In February, airBalticTrainingordered three single-engine DA40 NG training aircraft and one twin-engine DA42-VI training aircraft from Diamond Aircraft for the airline's newly established Pilot Academy at airBalticTraining with the option of adding another eleven planes from Diamond. In addition, airBalticTraininghas also ordered a DSIM flight training simulator. Deliveries of the aircraft are expected to begin in May 2018.
airBalticserves over 70 routes from Riga, Tallinn and Vilnius, offering the largest variety of destinations and convenient connections via Riga to its network spanning Europe, Scandinavia, the CIS and the Middle East. For summer 2018, airBaltichas introduced eight new destinations from Riga to Malaga, Lisbon, Split, Bordeaux, Gdansk, Almaty as well as Sochi and Kaliningrad. In addition, airBalticlaunched a new direct route connecting Tallinn and London. A complete schedule of airBalticflights can be found on the company's website at www.airbaltic.com.